Elum Energy geared up to exhibit once again at Intersolar Europe 2023, Europe's most prominent solar energy event held in Munich from June 14 to 16. With our international team featuring Cyril Colin, Karim El Alami, Camille Petit, Dr. Ismael Sánchez, Juan Carlos González, Rawad Youssef, Guy-David Audenay, and Géraldine Dufey, Elum Energy was all set to showcase our cutting-edge solutions for both commercial and industrial (C&I) as well as utility-scale applications.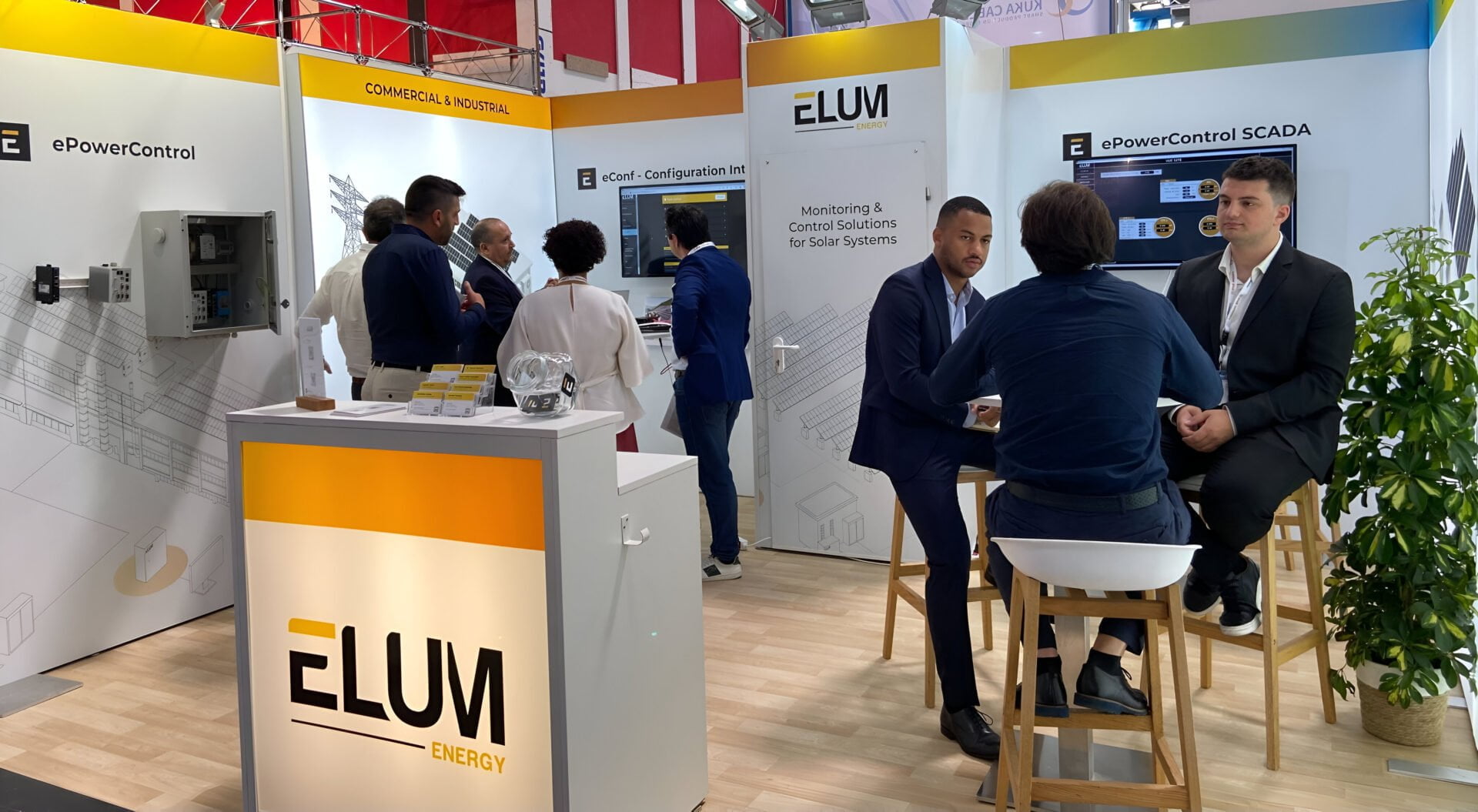 The event promised a platform to engage with professionals and enthusiasts in the renewable energy sector. We showcased live demonstrations of our software, inviting visitors to experience it firsthand. Our team was able to discuss the seamless integration of our products into solar projects worldwide, to establish meaningful connections with potential partners and clients.
Visitors were welcomed at not one, but two booths, a testament to our strong partnership with Huawei and other global collaborators. This provided an ideal setting to engage with our team and delve into our solutions, reinforcing our commitment to fostering innovative relationships in the industry.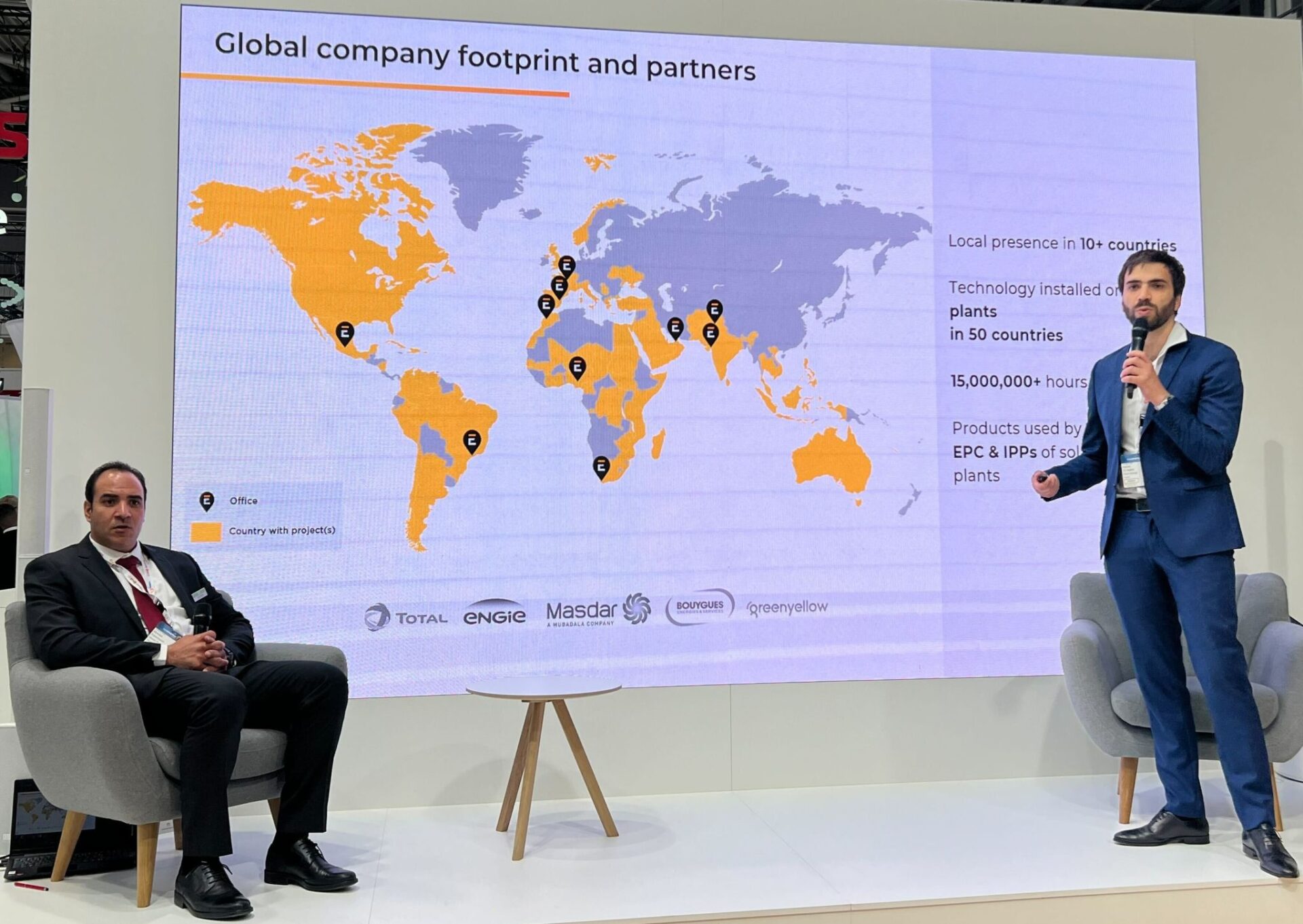 Emphasizing our collaborative approach, day one commenced with a presentation by Karim El Alami, Elum Energy's Managing Director, and Ahmed Kammoun from Green Power Technologie. They delved into monitoring and control solutions tailored for both standard and hybrid applications.
Later, Cyril Colin, Elum Energy's CEO, addressed the audience at Huawei FusionSolar's booth, focusing on our joint efforts in diverse C&I and utility-scale projects. The discussion emphasized the seamless integration of renewable energy and storage control, particularly featuring Battery Energy Storage Systems (BESS). This spotlighted the company's unwavering commitment to advancing solar energy applications.
Taking care of your
solar installation

could be our next challenge
Want to share your solar
project with us?