Seamless
Energy Storage integration
Navigate the complexities of integrating BESS on your solar site with our energy storage solutions
Cross compatibility with any BESS brands

Prioritize battery various uses

Adaptable to any islanded, grid-tied or mixed modes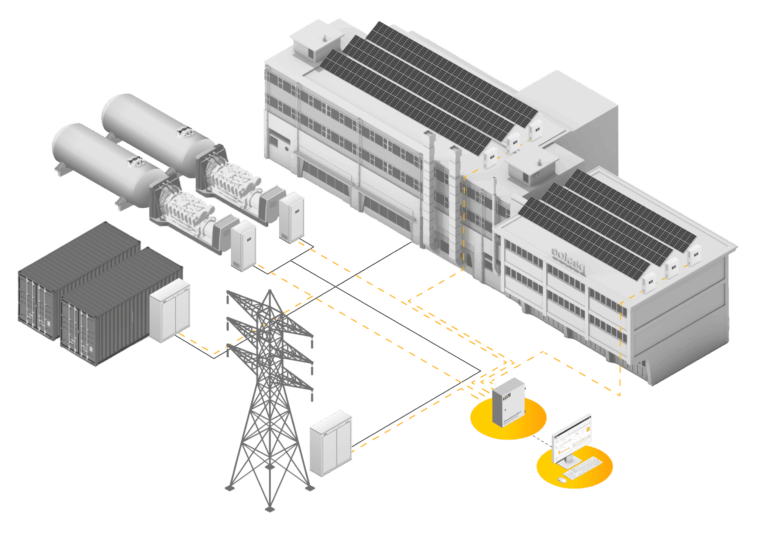 Ensure uninterrupted energy
management
Integrate PV + BESS seamlessly to ensure energy independence, lowers costs, and boosts your solar system's efficiency. Our energy storage and microgrid controllers will support you to regain autonomy on your site with easy setup and operation, ensuring reduced LCOE.
Autonomous
configuration & plant
management
Compatible
with
95% equipment
of the market
Flexible architecture
that
adapts
to the
scaling
of your project
Which solution
is right for you?
 Both of our controllers offer advanced features,
but they serve different energy
management scenarios.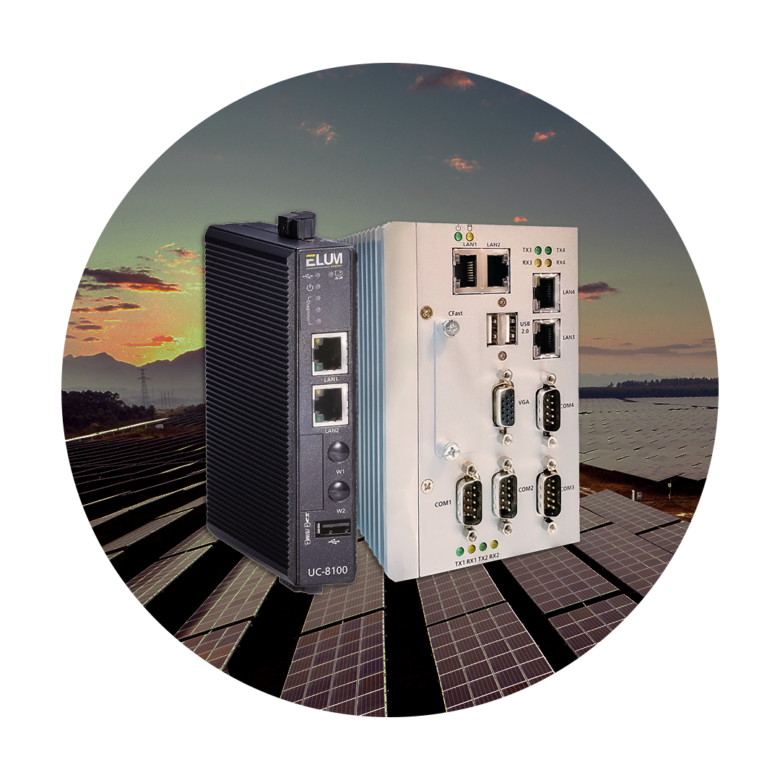 For standard applications
Ideal for standard grid-tied systems up to 300 kWh, incorporating battery storage systems (BESS) alongside various energy sources.
Max. number of devices: 64
PV inverters: 32

BESS: 16

Genset: 2

Meters: 16
Time of use management

Export and Import control for a single or multiple points of injection

Reactive power management

Respects equipment constraints

Advanced maintenance and fai

lsafe modes
Standard customer support

Standard plant display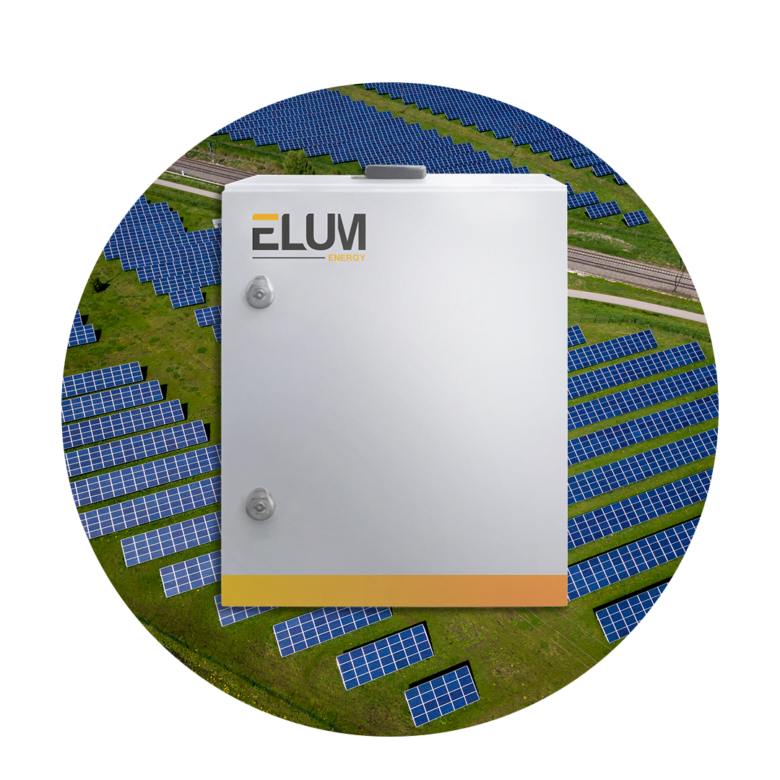 Tailored energy storage controller
Best for solar-diesel integration with advance genset management features for up to 3 MWp
Max. number of devices: 128
PV inverters: 64

BESS: 16

Genset: 32

Meters: 32
All features included in ES
Adaptive start/stop of genset controllers

Automatic switches from grid-tied to islanding modes with N+2 redundancy
Advanced customer support (on-site/remote commissioning assistance)

Custom plant dashboard

Dedicated project manager

On-site control & analysis with SCADA interface

Pre-wired casing to speed up installation
Unlock
monitoring
capability with
our
hypervision platform
epowerMonitor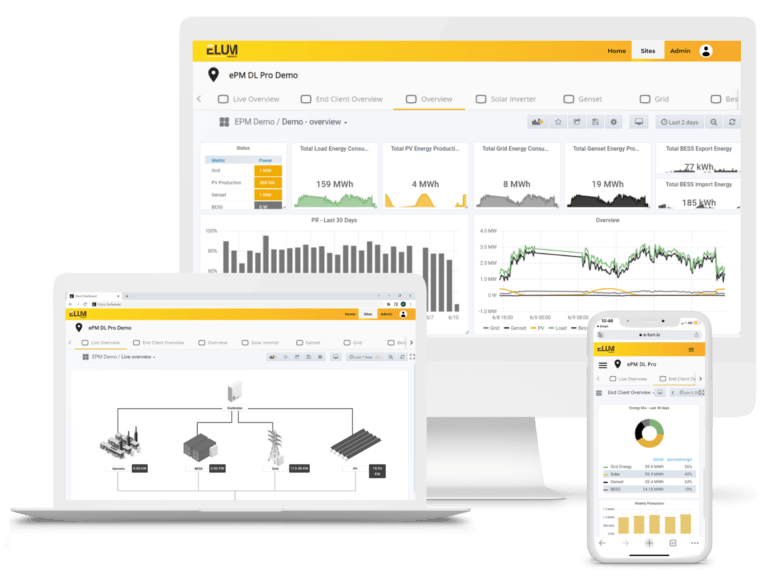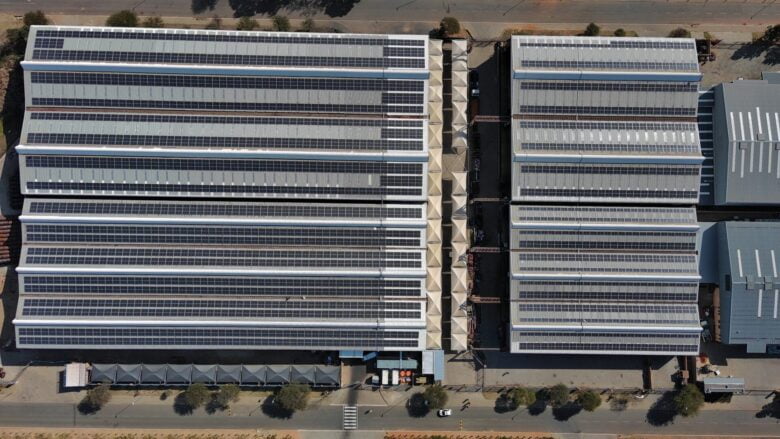 Solar, Battery, Diesel integration of a tools manufacturing site in South Africa
ePowerControl MC optimizes energy usage and ensures manufacturing continuity during load shedding, saving costs and maintaining productivity.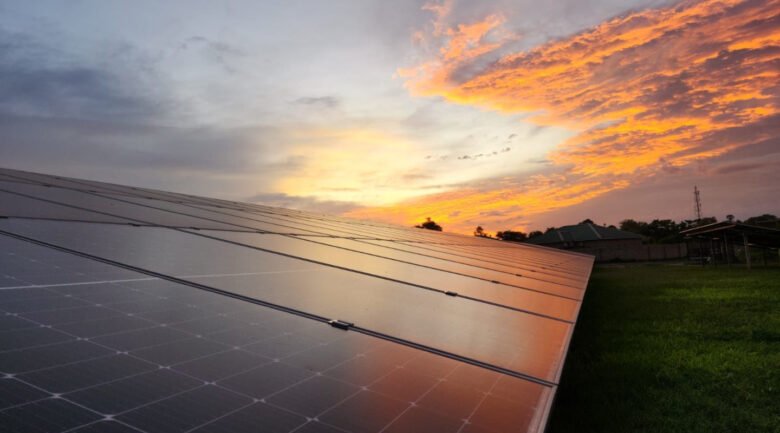 Hybrid Solar Power Plant in Malawi
ePowerControl MC optimizes solar energy use in a reliable Hybrid Power System for uninterrupted operation in Malawi during power cuts.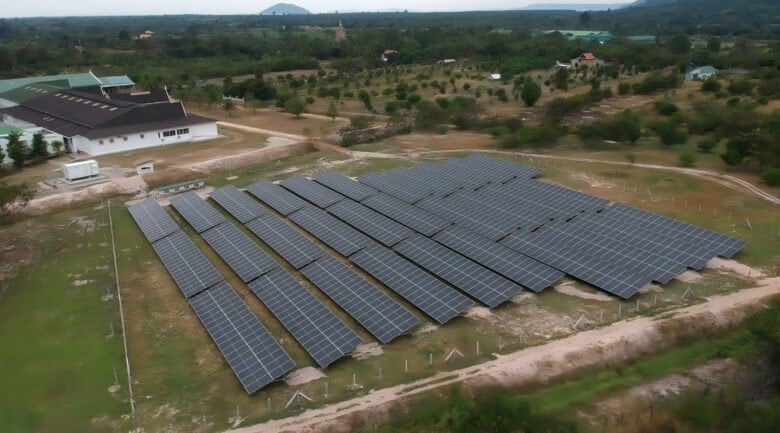 Battery storage integration of Kulara Water in Cambodia
Elum Energy's ePowerControl MC optimizes solar and battery integration at Kulara Water's off-grid bottling facility in Cambodia.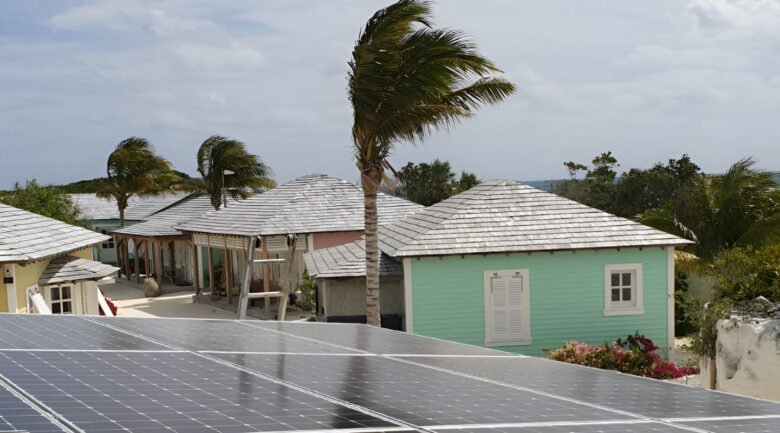 Battery storage integration of an island resort in the Bahamas
ePowerControl MC optimizes cycling strategy for solar-based power during the day with storage and managing gensets at night for efficiency and extended engine life.
Frequently
asked questions
We have put together some commonly asked questions
What is the N+2 reliability process?

During GENSET Prime, in case the SoC exceeds the configured threshold, the controller launches the automatic transition to BESS Prime.
(only for ePowerControl MC) During BESS prime, in case the SoC drops below the configured minimum threshold, the controller launches the automatic transition to GENSET Prime.
Does the solution include a GENSET Power Assist for BESS?

The controller manages the Start/stop of the genset in grid following mode on load condition to provide support to the BESS. The genset's active power output will be controlled to keep the active power of the BESS below a configurable maximum power.
How does the PV Optimization work ?

To ensure the maximum exploitation of the PV resource, the controller includes a PV Optimization function, which sends active power setpoints to the BESS, running generators and PV inverters.
Taking care of your
solar installation
could be our next challenge