Solar Controllers & Dataloggers
Reclaim the control and monitoring of your plant with Elum solar controllers & dataloggers designed for auto-consumption and utility scale applications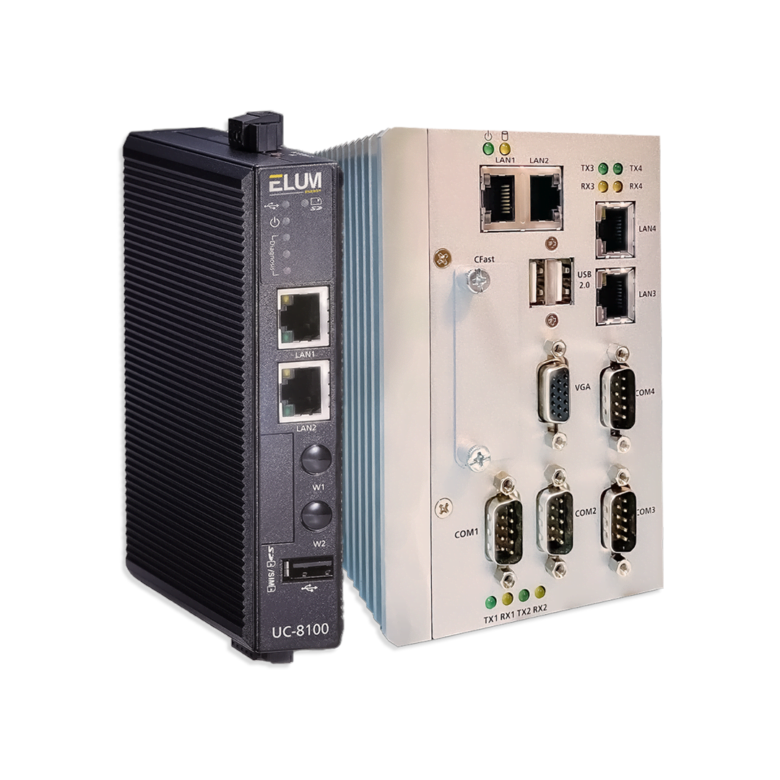 Discover our
control

and data

logging

solutions
Products for
C&I / Microgrids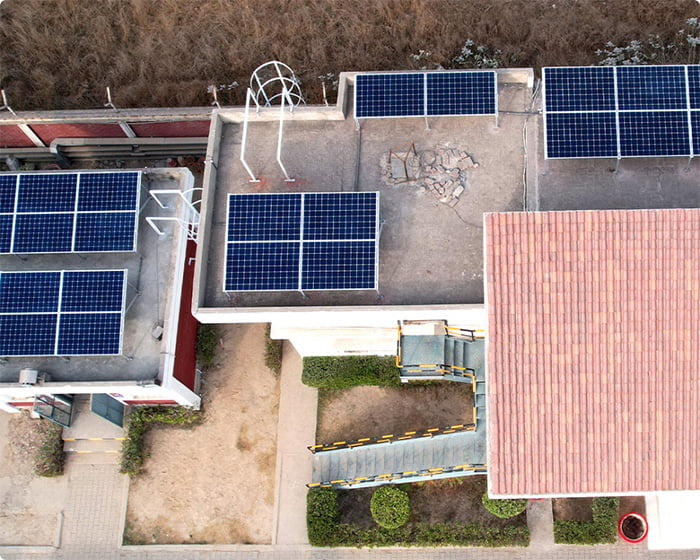 Maximize PV penetration with robust and easy to install C&I solar solutions by Elum Energy.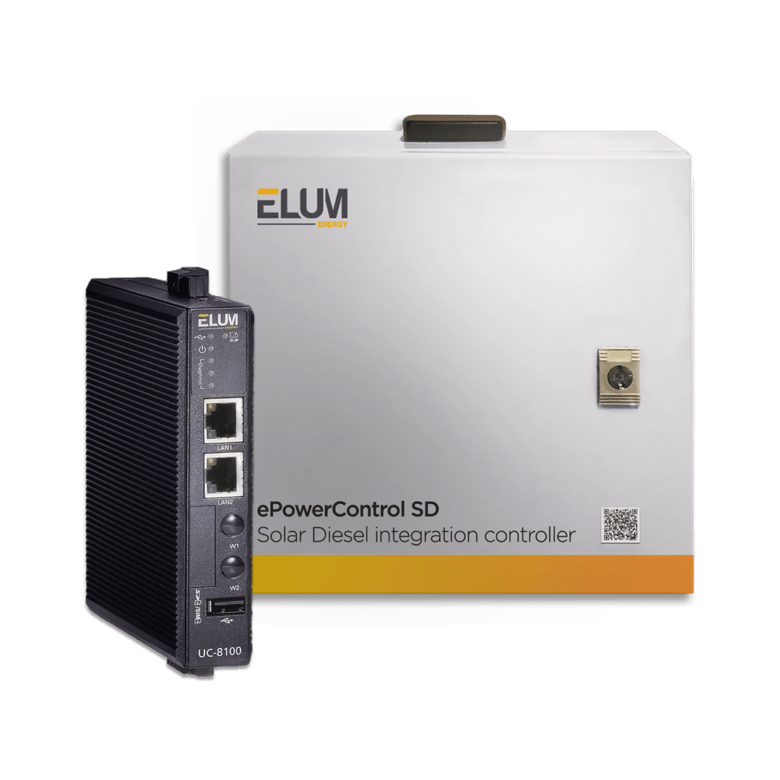 Ensure the reliability of your PV + genset system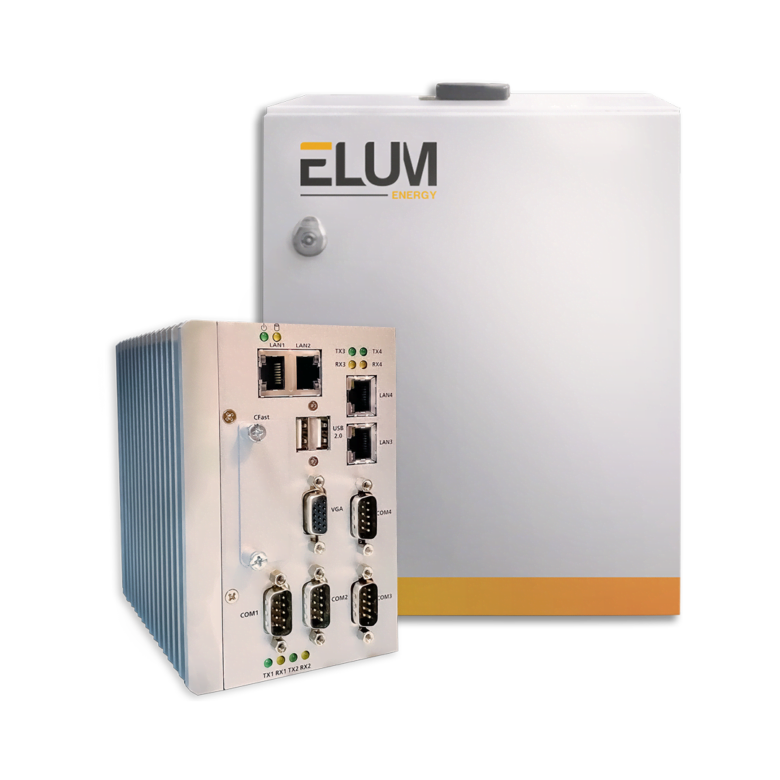 Solar Storage integration
Ensure the reliability of your PV + BESS system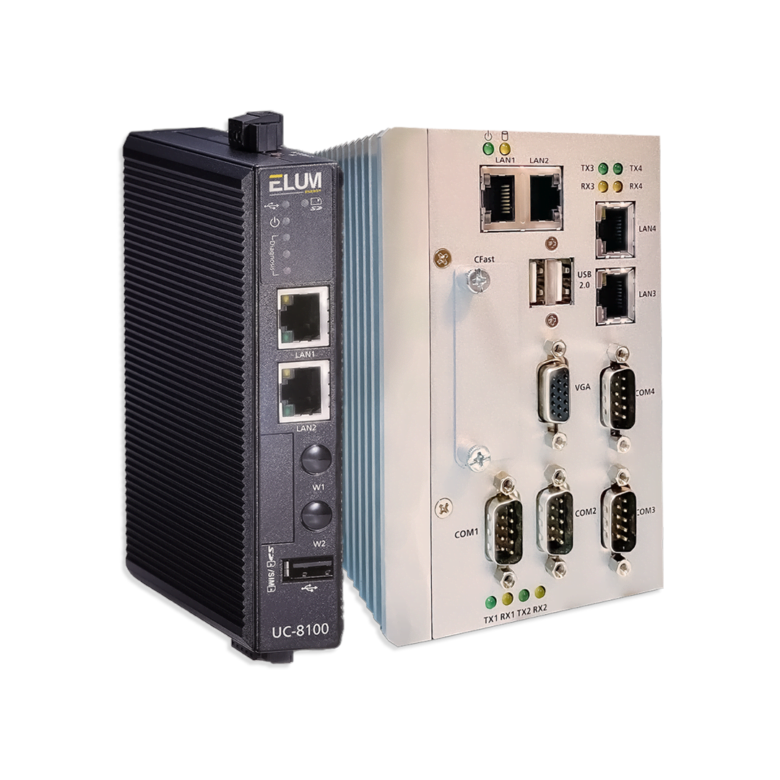 Ensure efficient grid feed-in management and avoid penalties from operators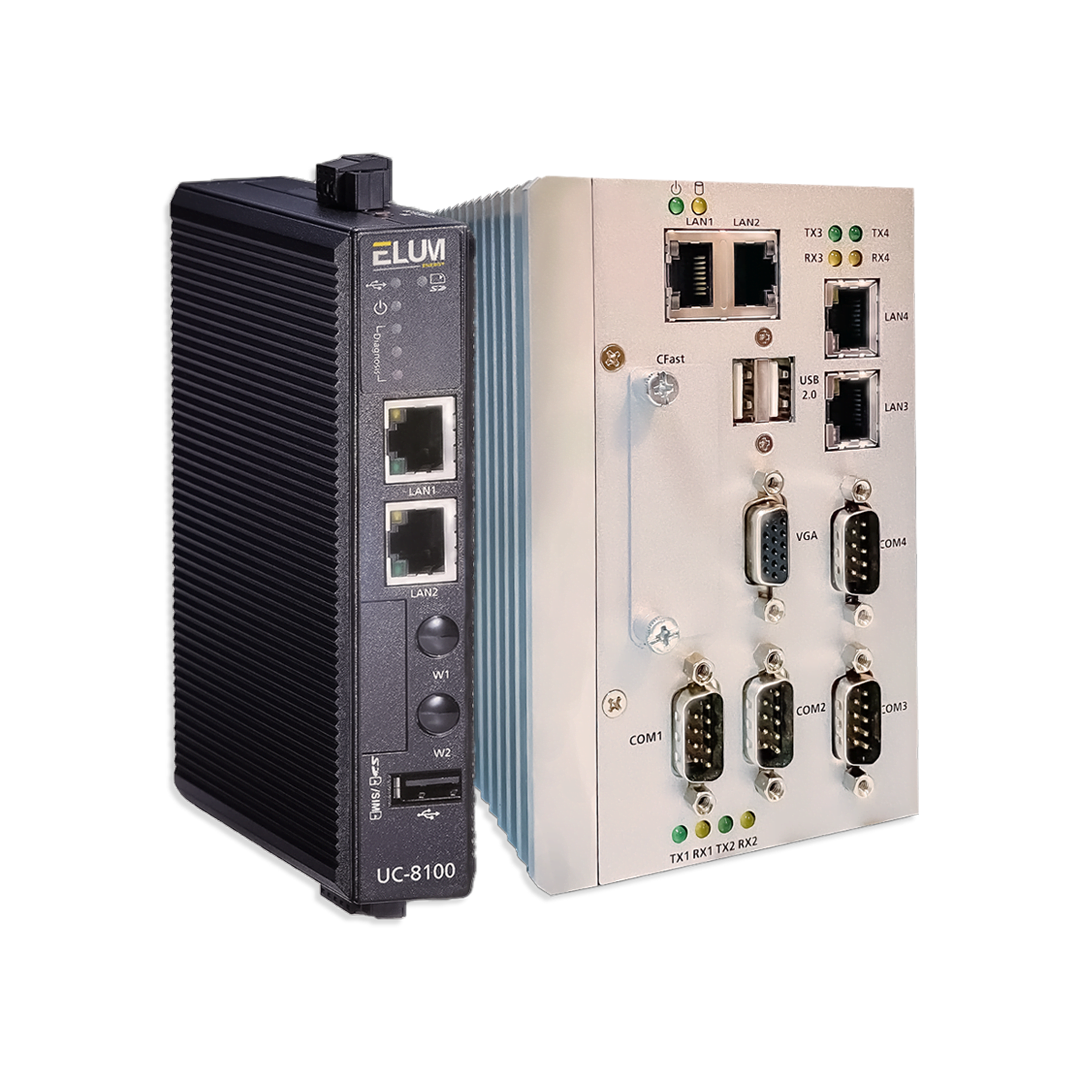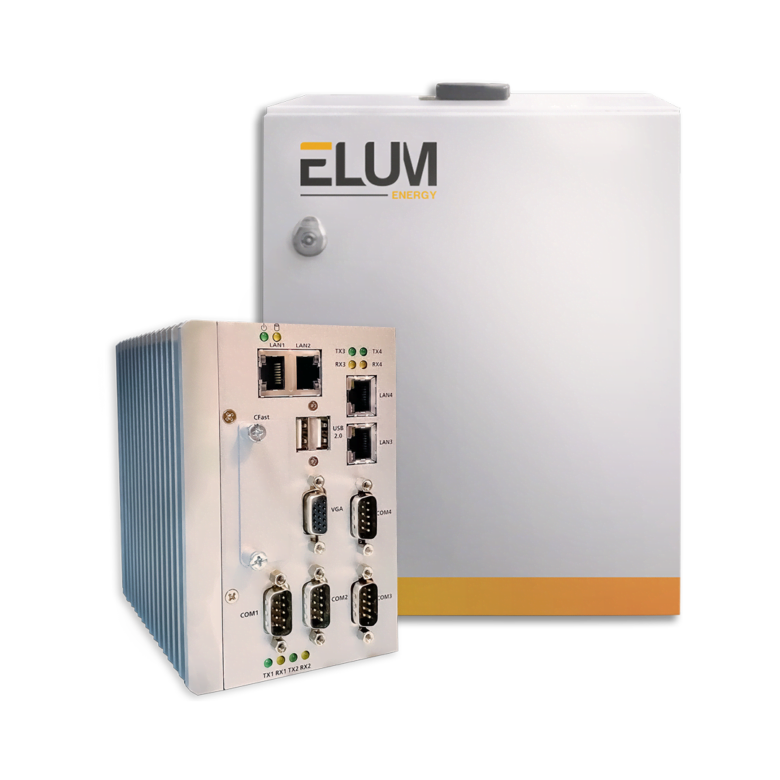 Control and supervise EV charging stations including BESS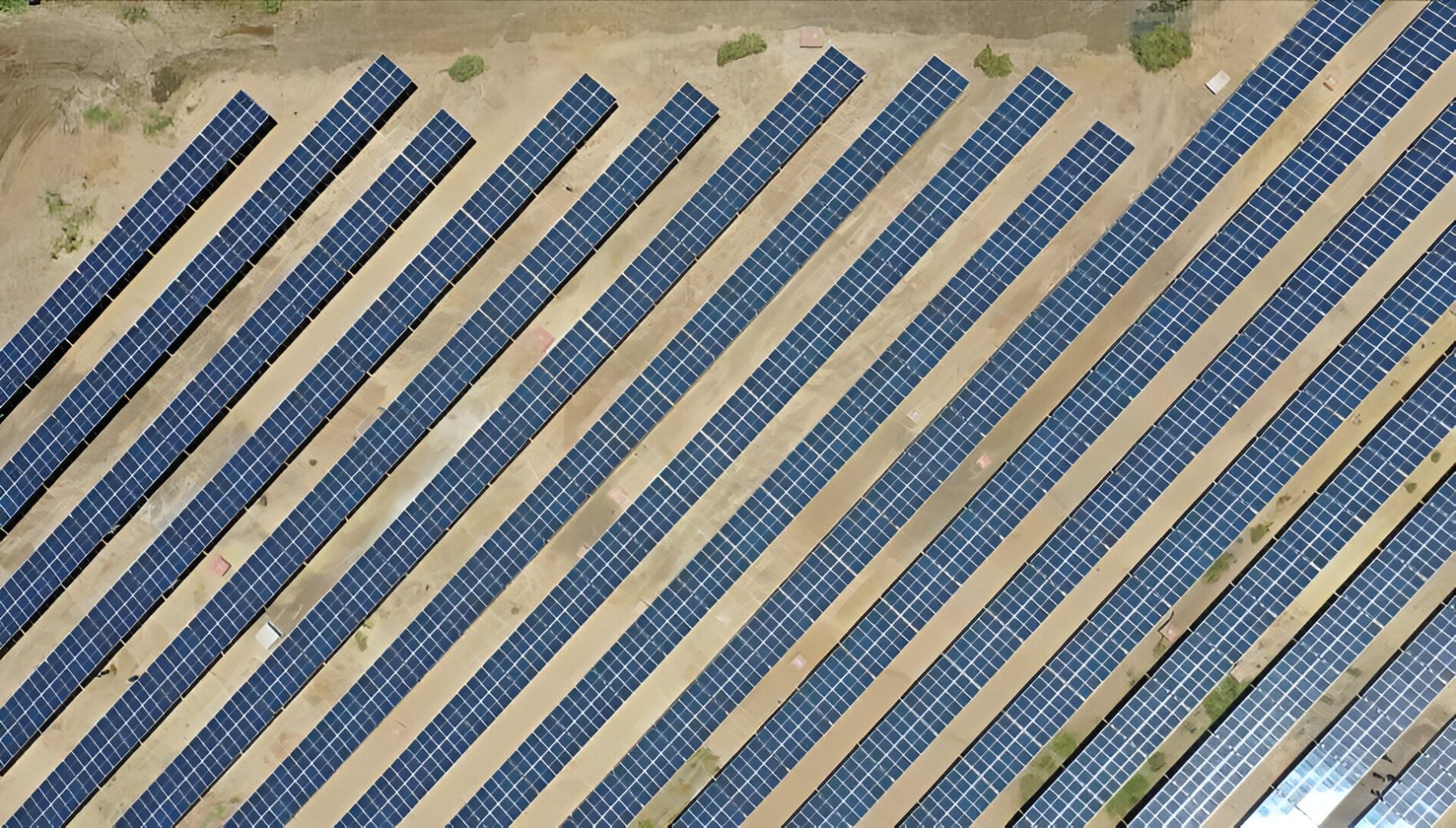 Stay grid-compliant while achieving peak performance with Elum's tailored PPC solutions.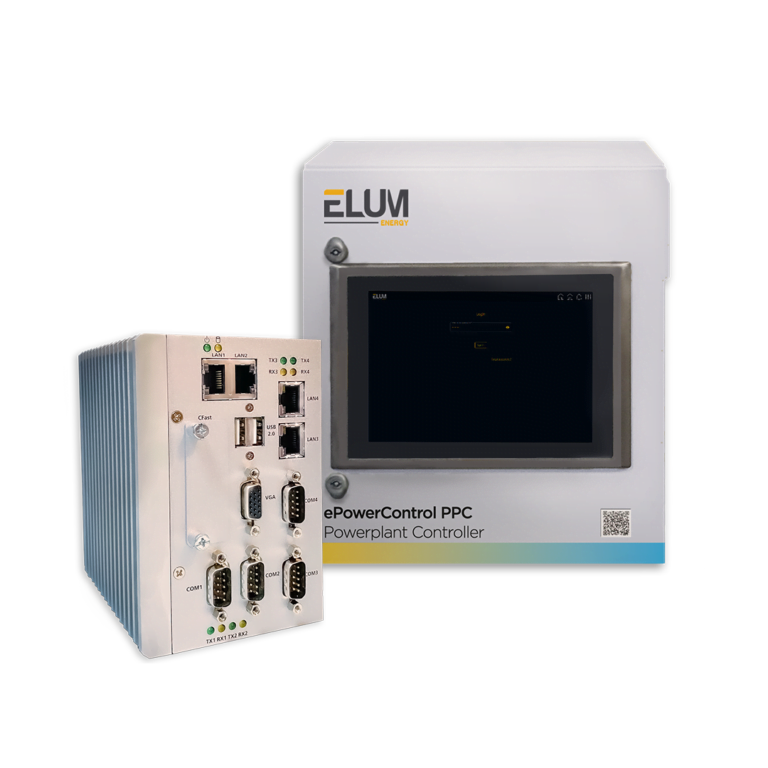 Monitor and control your large scale applications with a reliable PPC controller + SCADA platform
All our controllers come with
Elum Care Support Plan
✔ Local eConf, our configuration tool
✔ Lite version of our monitoring platform
✔ Full access to our client portal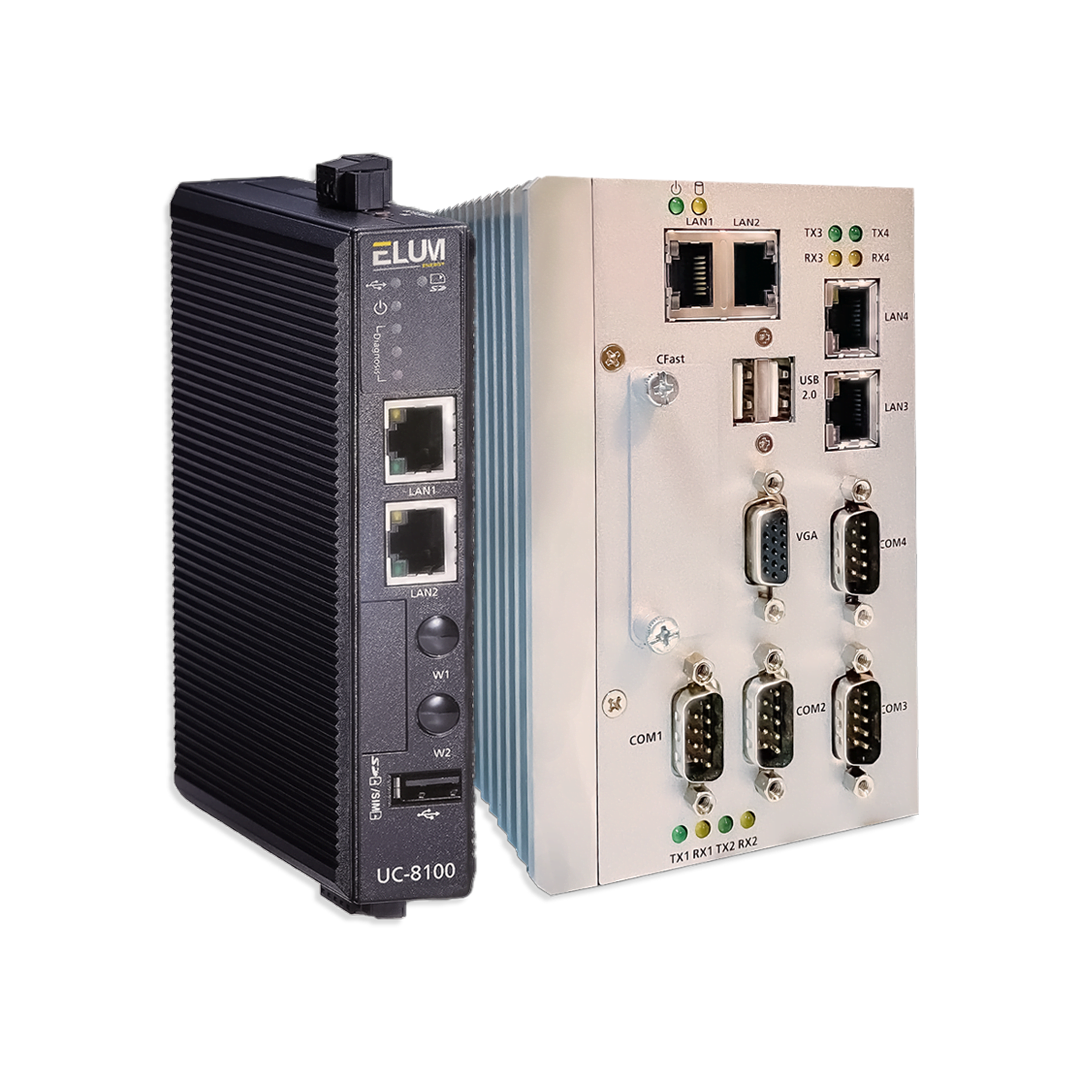 What is a solar

controller ?
A solar controller is a central piece of solar power installations. Its primary purpose is to smoothly integrate the different equipments of a site and bring control on the complete system.
For grid-tied systems, it maximizes PV penetration, while ensuring grid-compliance.
For-off grid configurations, it brings reliability to the full system, allowing the different elements to work together for uninterrupted power.
Why is it strategic for

IPPs and EPC ?
EPCs and IPPs can benefit from the use of solar controllers during design, commissioning and operation in order to reduce their LCOE.
A solar controller will minimize the costs of installation as it brings flexibility to the system in connecting the different components smoothly.
When associated to a supervision tool it can support the performance of plants in the long term and help optimize asset value.
Why choose
Elum as your partner


for solar controllers ?
Autonomous
configuration & plant
management
Compatible
with
95% equipment
of the market
Flexible architecture
that adapts to the
scaling
of your project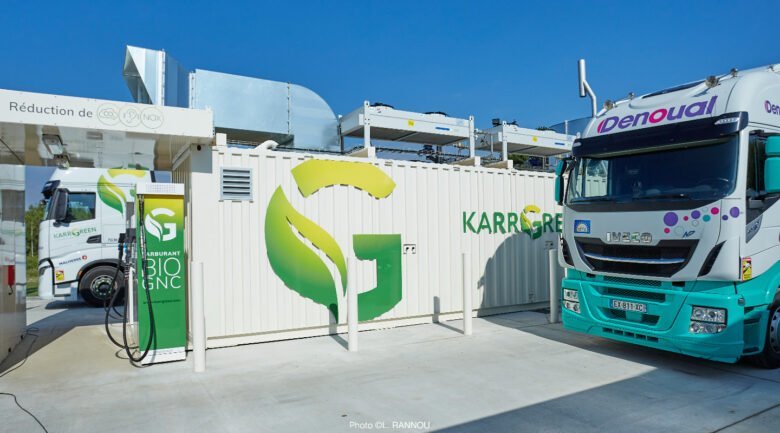 EV Charging Station in France
Elum Energy provided an energy management system (EMS) for the KARRGREEN refueling station that offers two low-emission fuels: Biogas and electricity.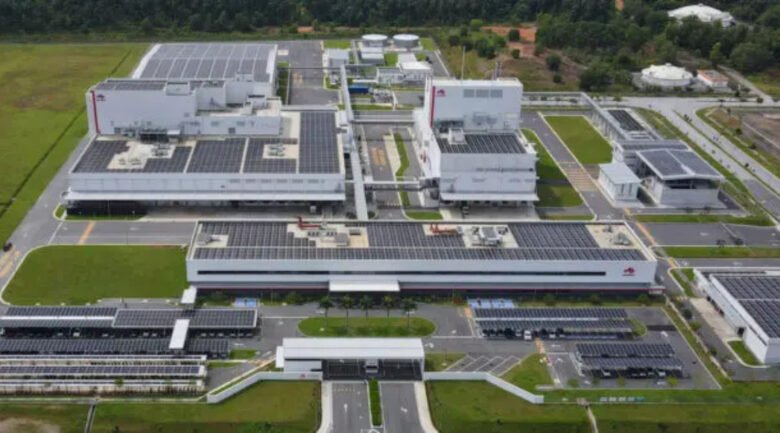 Zero export with multiple points of injection of an Industrial Site in Malaysia
ePowerControl ZE ensures zero grid export and precise power factor control in a Malaysian grid-tied project with ERS Energy.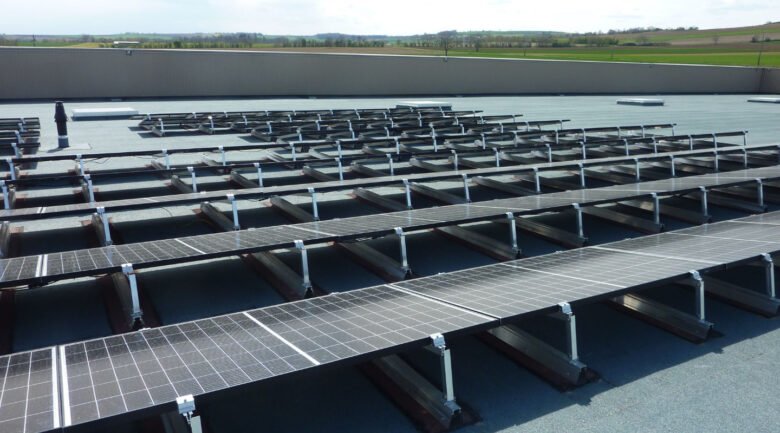 Zero Export on 3 shopping centres in France
ePowerControl ZE manages solar production for three shopping centers, promoting self-consumption and reducing grid reliance in their ecological transition.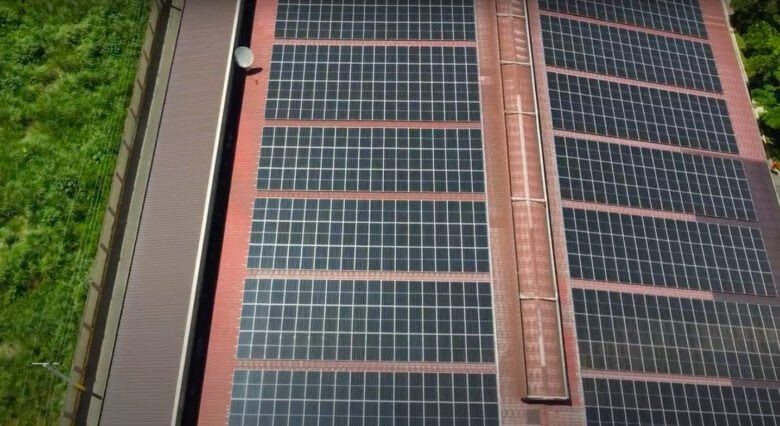 Zero export of a processing plant in the Philippines
ePowerControl ZE ensures zero grid export in a grid-tied project at a processing plant in Pampanga, Philippines.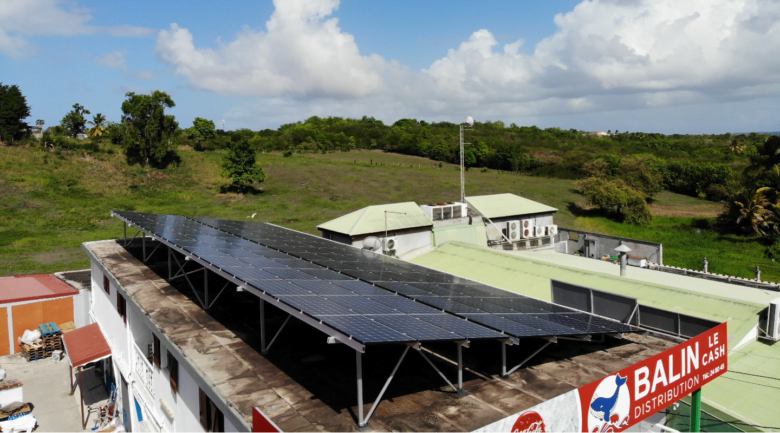 Zero export and EV charging in Guadeloupe
ePowerControl EV optimizes solar energy use and EV charging at a Guadeloupe supermarket, reducing energy waste and promoting sustainability.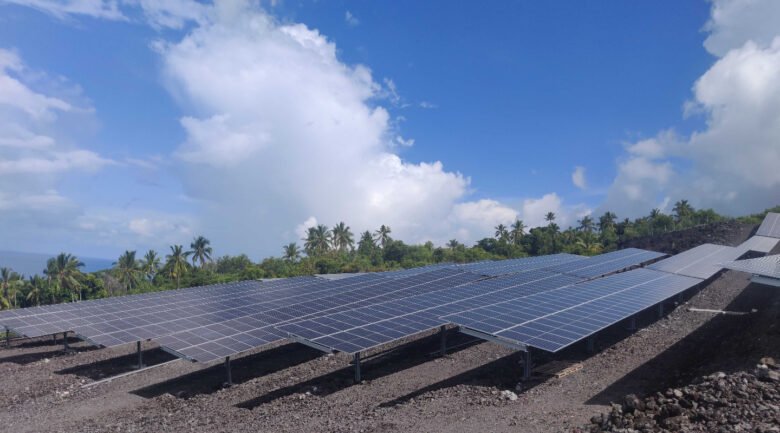 Utility scale Solar / BESS / Genset plant in Comoros
ePowerControl PPC seamlessly manages BESS synchronization and operational transitions in this solar and battery plant, ensuring efficient operation in various modes.
Taking care of your
solar installation
could be our next challenge