A real time solution for control & supervision
Reliable system displaying data collected from various equipments in an HMI to help operators manage their plant.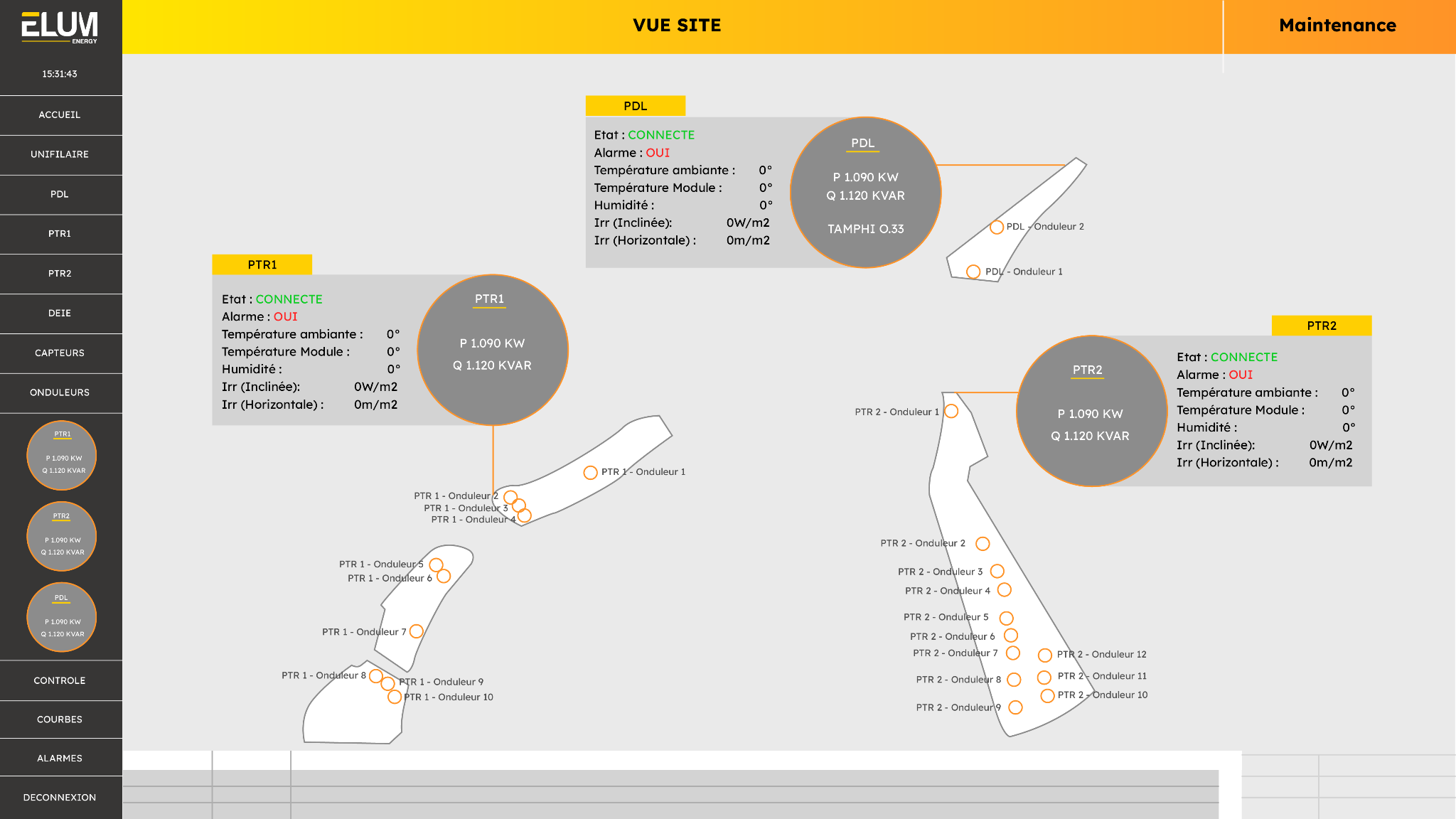 Enhance your energy management
Our software displays the data collected from various equipments (inverters, bess, transformers, weather stations, etc.) on an HMI, creating a reliable system used to monitor and control power plants.
Fortified offline monitoring
Stay on top of your power plant's performance with real-time offline and remote monitoring. ePowerSCADA offers instantaneous insights into crucial data, allowing you to quickly detect anomalies and reduce down time.
Our user-friendly HMI simplifies complex control tasks. Operators can easily adjust settings, manage energy distribution, and respond to changing conditions with a few clicks.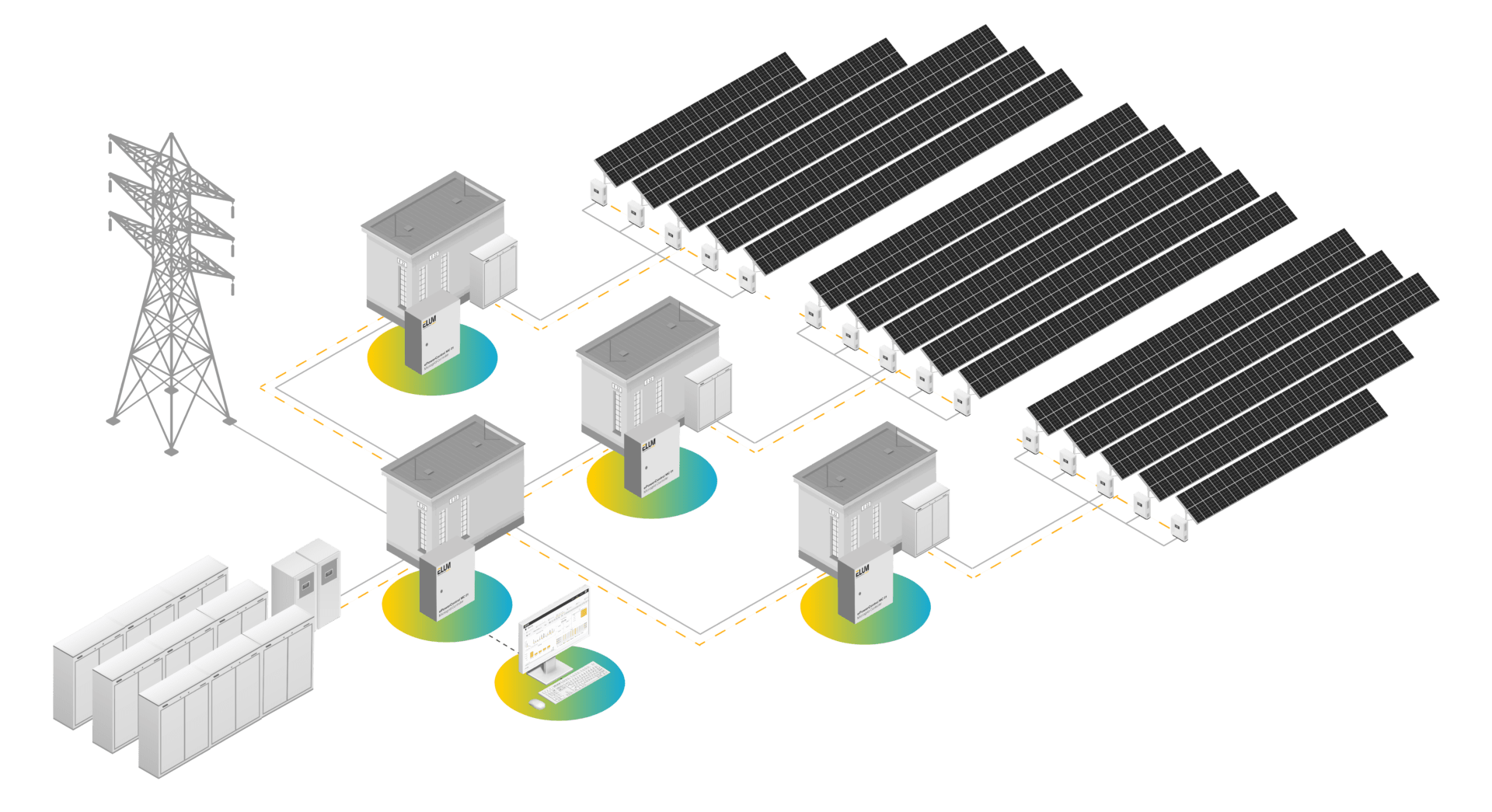 Get the most out of your power plant
operations with a PPC + SCADA combination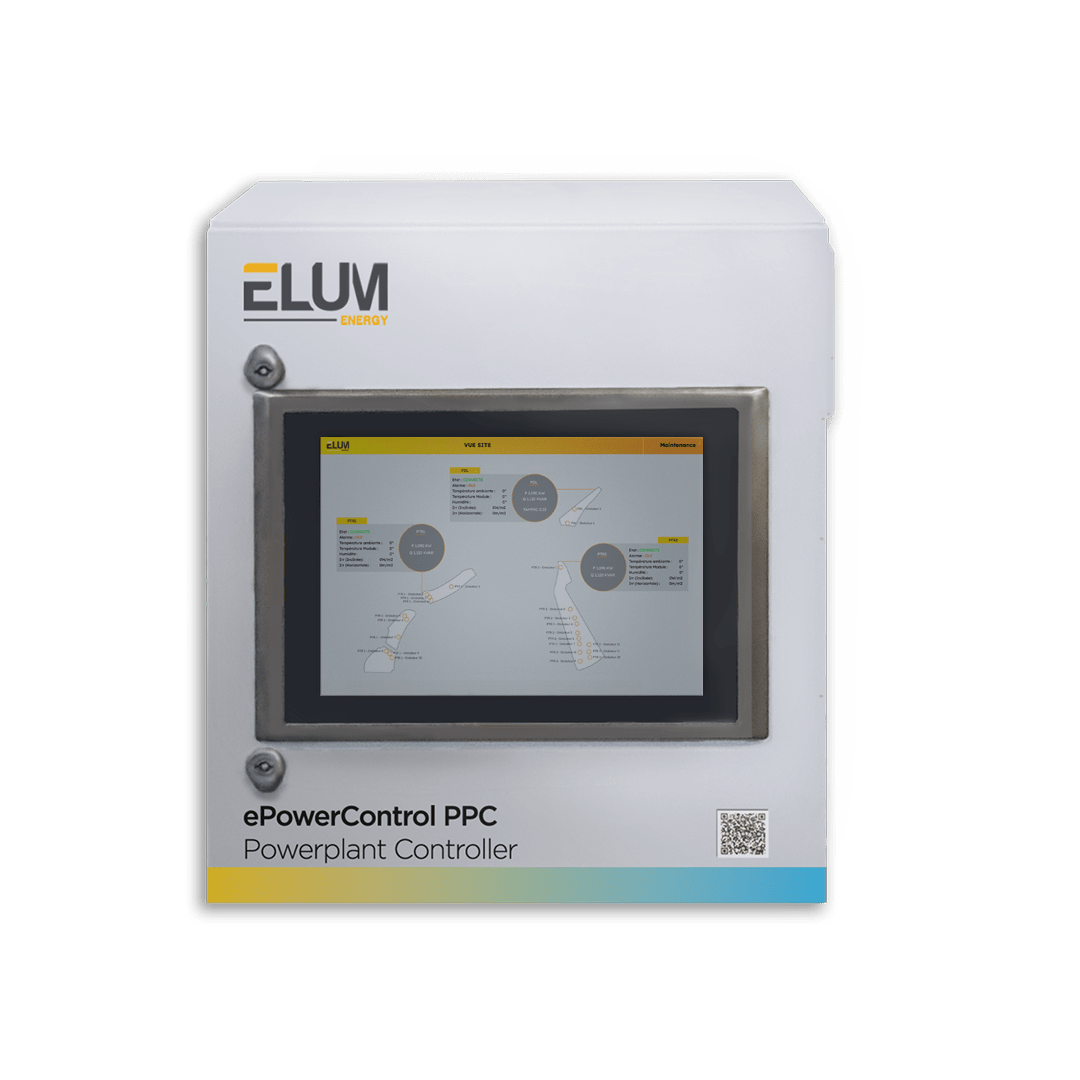 ePowerControl PPC​
Tailored control strategy

Ensured grid compliance

Connection aggregator to access spot market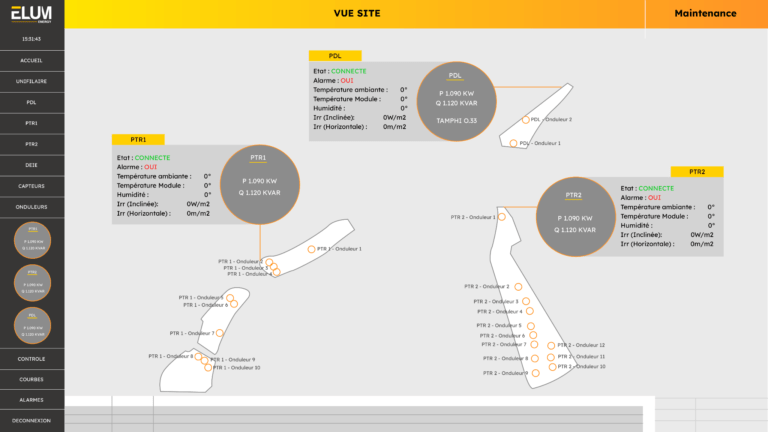 ePowerSCADA
Settings adjustments

Offline alarms

Real time monitoring
Features designed for quick anomaly
detection and reduced downtime
Connect every crucial element of your power plant. Our platform forms a bridge between
the different components, allowing for seamless communication and data exchange.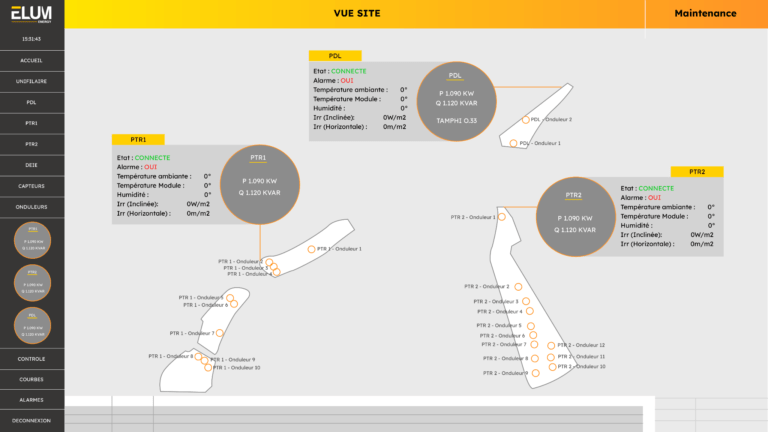 Tailored control features to meet your project requirements
Real-time offline monitoring

SLD synoptic, displaying power plant main KPIs, and the equipments state of functioning
Offline Alarms

Alerts the operator when an equipment / plant alarms occur. Alarm log is displayed and stored locally.
Touchscreen visualization

Elum SCADA is accessed through a 15' rugged touchscreen on controller cabinet front door
Remote access

Elum SCADA can be accessed remotely via a secure VPN connection
Switchgear remote control

Possibility to operate and control switchgears from a safe distance. Fully autonomous – no internet is required.
Taking care of your
solar installation
could be our next challenge