Solar monitoring systems designed for
efficient plant monitoring & control
Successfully and easily configure, monitor and
control your plants.
Our interfaces are designed to support the complex challenges
of 0&M team, asset managers and building owners.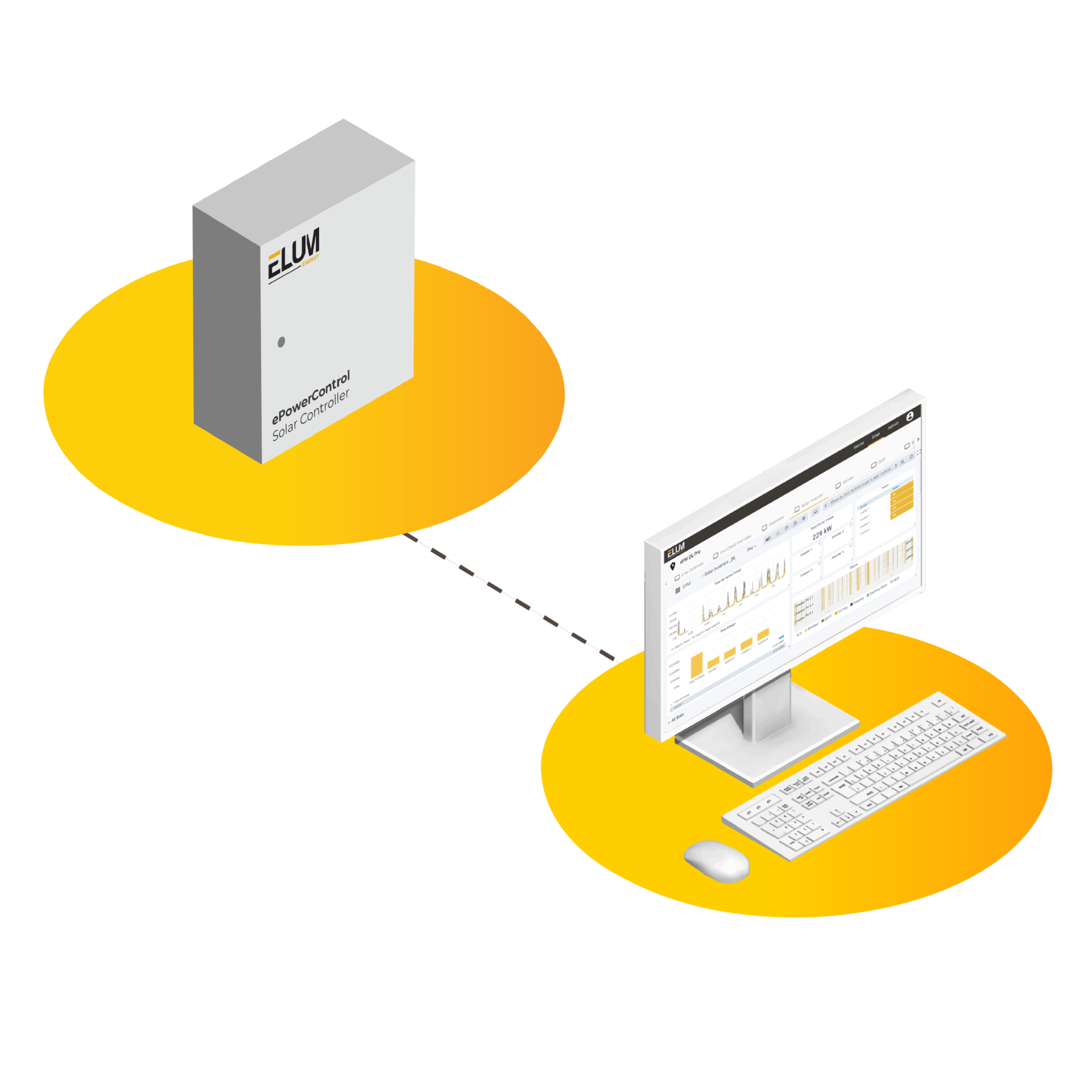 Discover which interface will
fit your needs
Each one of our platforms is tailored to your needs
and is designed for specific applications.
Automatic data downloading 24/7 from
Elum's dataloggers and controllers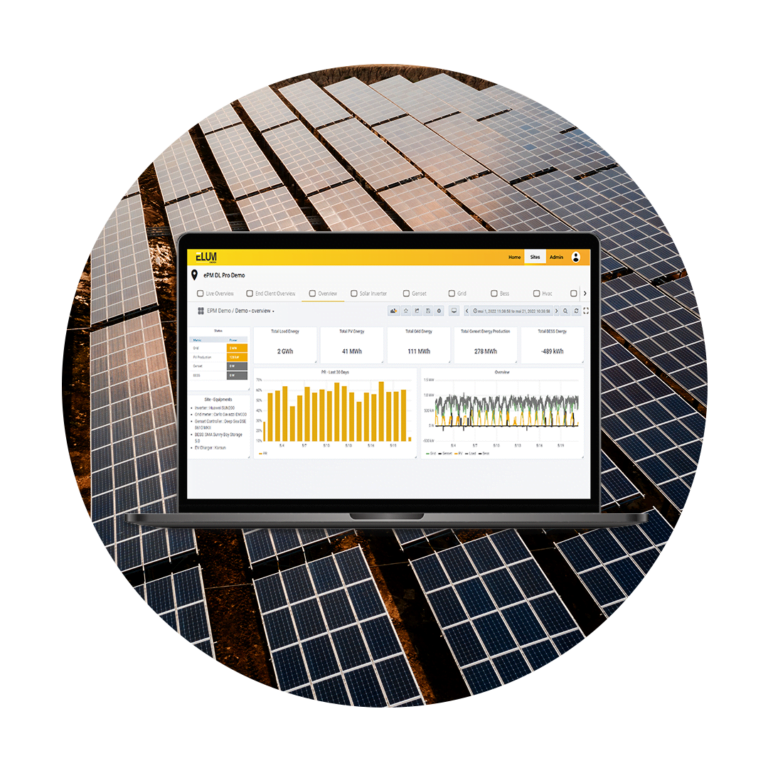 Multi-energy, multi-site remote monitoring platform
Data monitoring

Performance analysis

Portfolio overview

Reporting & data export

Anomaly detection

Custom dashboards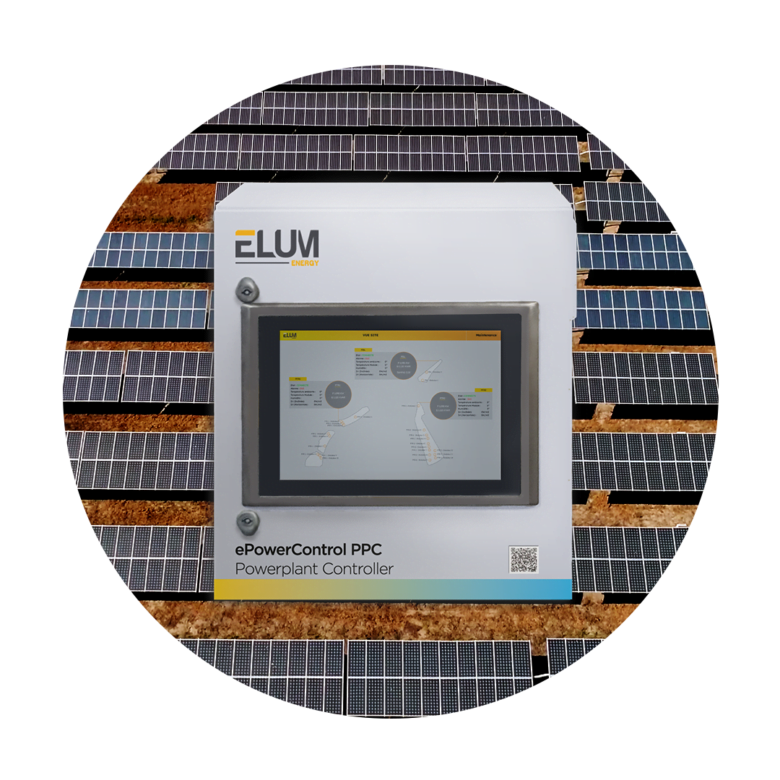 Supervision, control &
data acquisition platform
For utility scale applications
Real time supervision & control solution
Real-time offline monitoring

Offline alarms

Touchscreen visualization

Remote access

Switchgear remote control

Local supervision, data acquisition and control of the plant

Real-time synoptics and alarm pages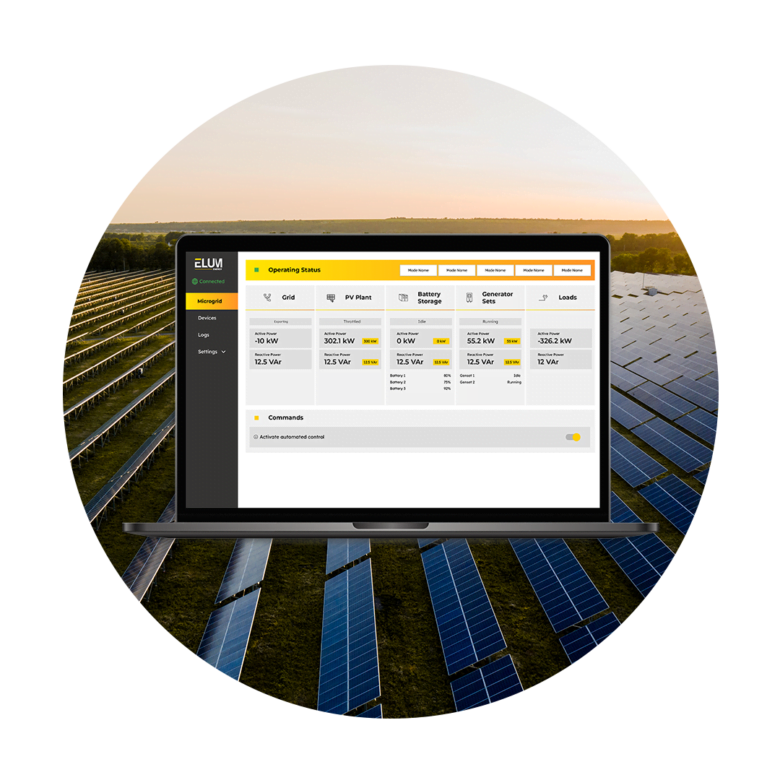 Network & control configuration tool
Intuitive configuration & commissioning solution:
Quick intuitive EMS configuration

Easy diagnosis

Error messages & set points follow up

Monitoring of slave devices

Real time offline monitoring

Offline local access
Frequently
asked questions
We have put together some commonly asked questions
How is the data collected?

The data acquisition is done through Elum's controllers and dataloggers. The data is then automatically exported to ePowerMonitor for remote monitoring and storage.
Additionally, for utility scale applications, Elum offers a Scada system for PV plants (ePowerSCADA) for extensive data acquisition, monitoring and control.
How secure is ePowerSCADA?

ePowerSCADA is highly secure. It offers 3 levels of authentication + VPN.
Is it possible to receive alarms notification via email ?

ePowerMonitor includes an option to send emails to notify the user when an alarm appears.
I don't have any coding skills, would I be able to configure the EMS?

eConf is specifically designed to simplify the configuration process, for every user, without the need for coding skills
Taking care of your
solar installation
could be our next challenge