Top 5 Most Used Solar BESS

for PV Hybrid Systems in 2022
PV systems are increasingly being paired with energy storage systems (ESS) to maximize energy efficiency. Based on our quotation data, we have identified the top 5 most used solar BESS for hybrid systems in 2022.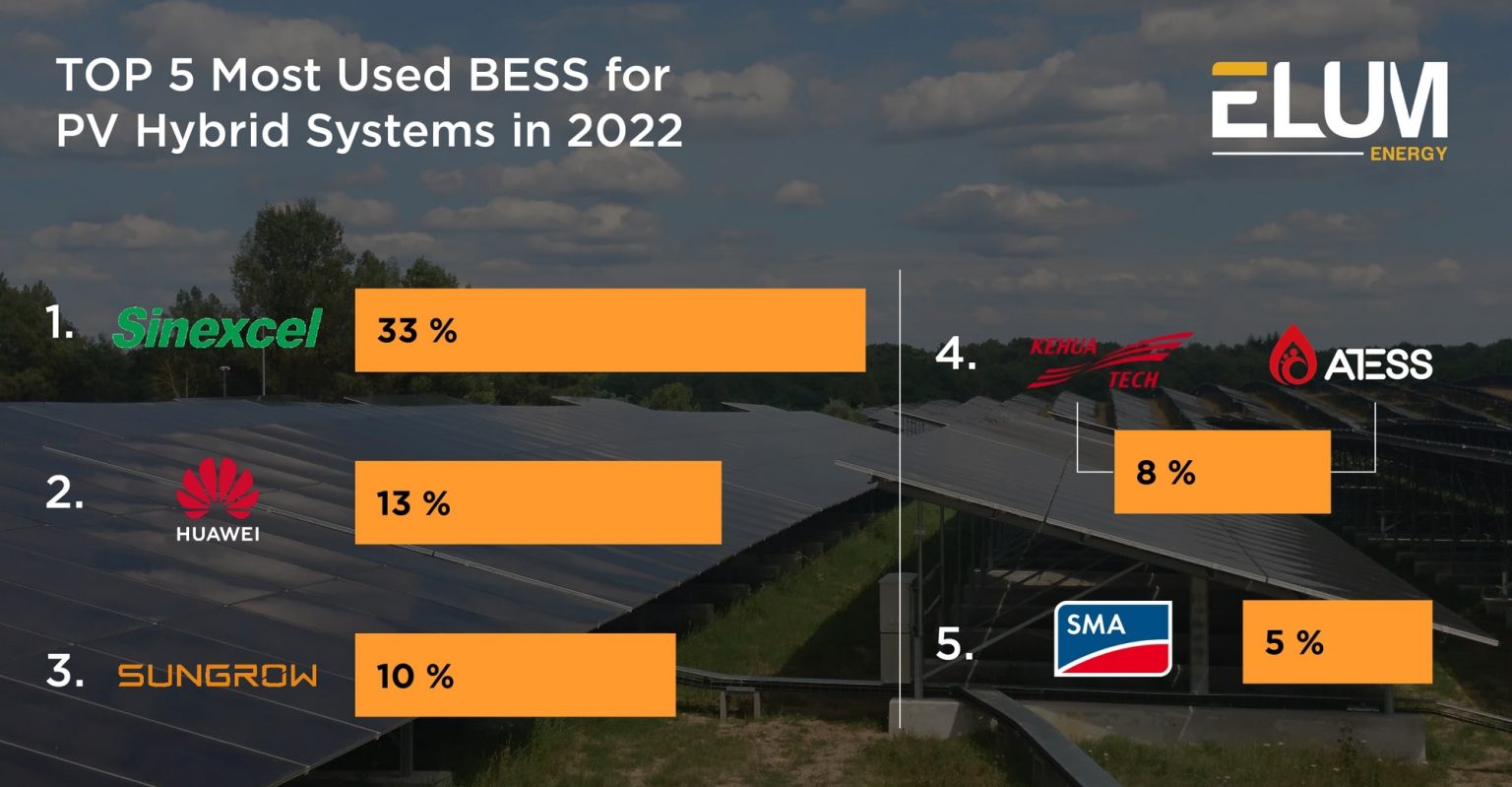 Sinexcel maintains the number one spot with 33% of all project quotations. Sinexcel provides energy internet core power equipment and solutions. Their solar + storage hybrid inverters offer bi-directional power conversion systems used for grid support, microgrids, EV charging stations and battery energy storage systems. The Shenzhen Sinexcel Electric subsidiary is popular in Asia and America and gaining a presence in the Middle East.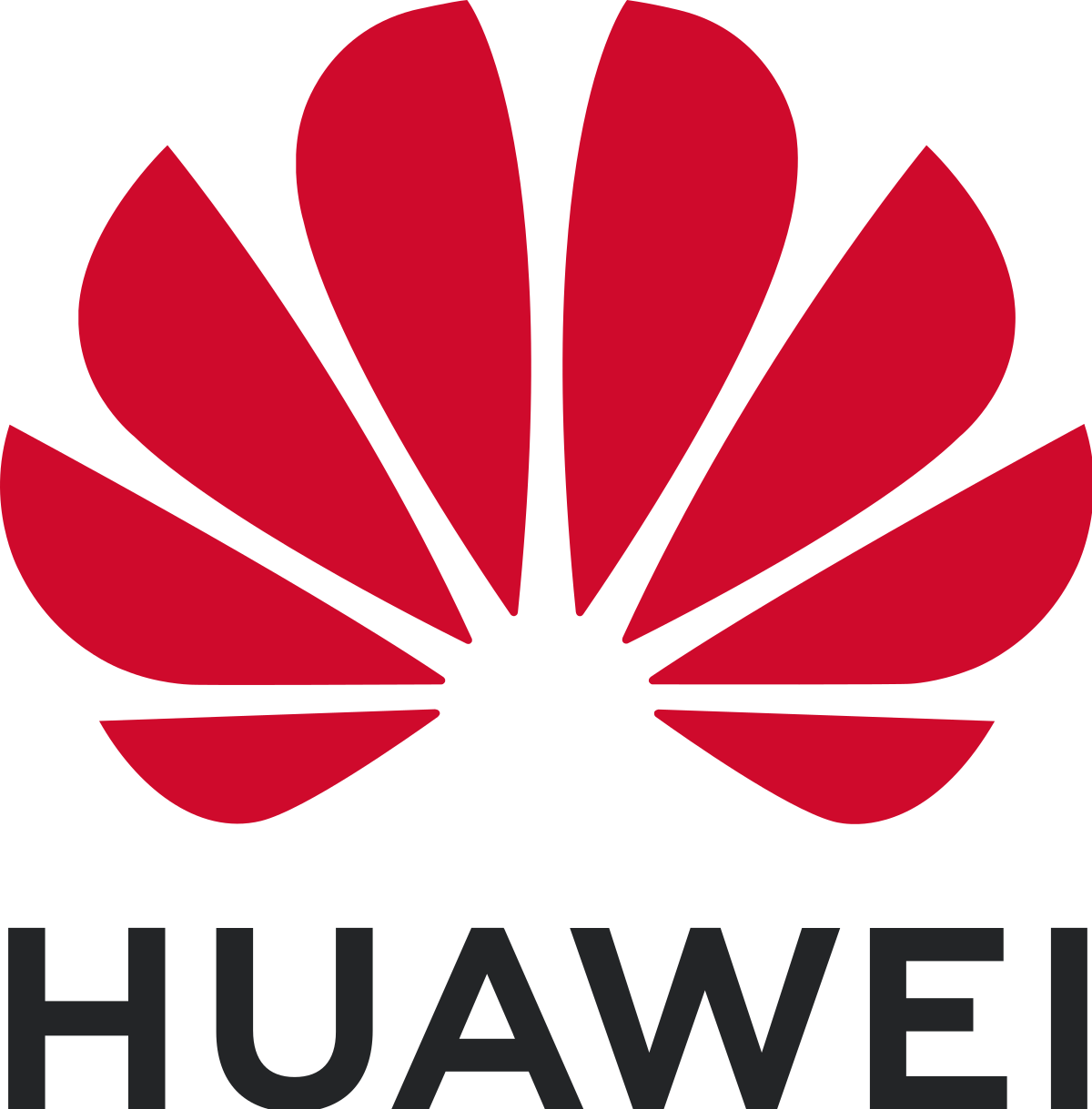 PV and smart energy storage solutions provider, Huawei FusionSolar is newly in the top 5 ranking and reaches the 2nd position. Multiple layers of safety protection are included in their newly released Smart String energy storage systems, which help customers monitor, manage, and optimize BESS at the pack and rack levels. Huawei's BESS solution is used mostly in the North African region.

Dropping to 3rd place is Sungrow with 10% of all quotations. Conversely, it saw an increase from 8% in 2021 to 10% in 2022. Sungrow provides a variety of inverters for commercial & Industrial to utility-scale projects. A number of Sungrow's products are used in Africa and South America as well.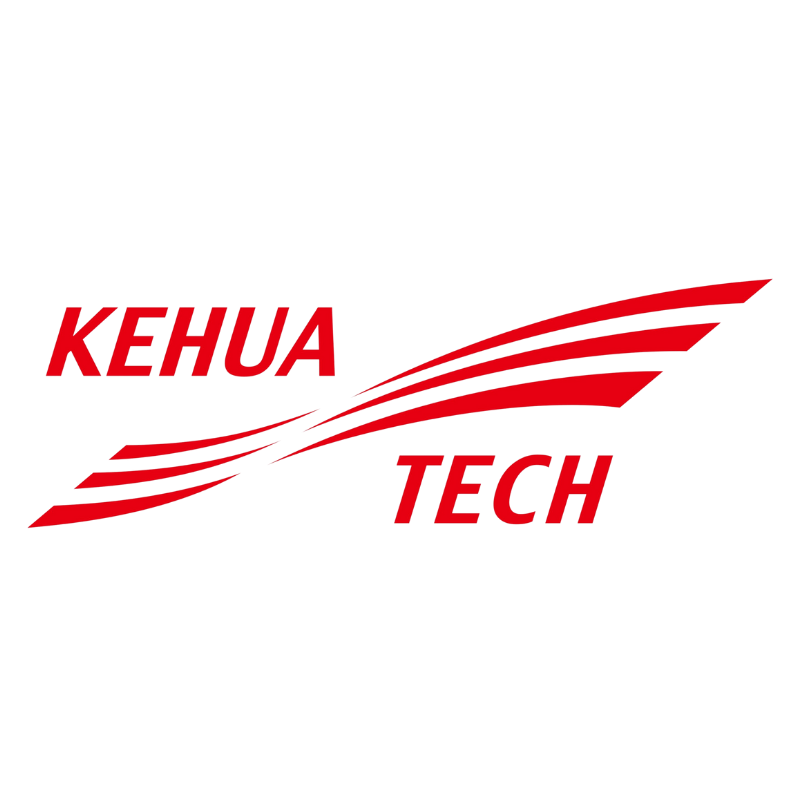 Kehua Tech increases to the 4th ranking with 8% of our quotations. PV and ESS inverters are available for residential, commercial, and industrial applications. Kehua provides a wide range of solutions using PCS/BCS products for BESS in MEA and South America. Their BESS solutions can be coupled with other PV inverter brands.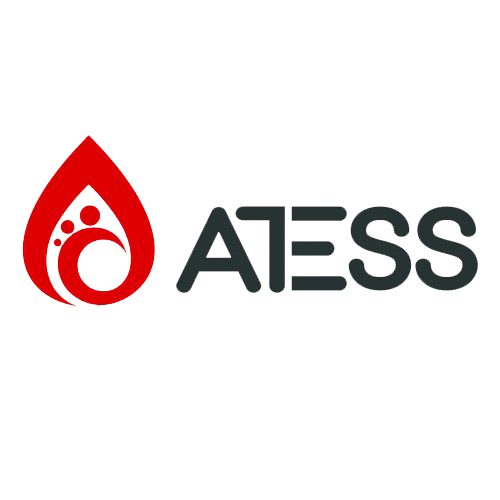 Sharing 4th place is Atess. Although it has decreased in ranking position, Atess has increased from 6% of all quotations in 2021 to 8% in 2022. Subsidiary of Growatt, Atess offers a broad range of energy solutions including PV hybrid inverters, battery inverters, storage solutions, and EV charging stations. Its PCS inverters have gained popularity in Southern Africa.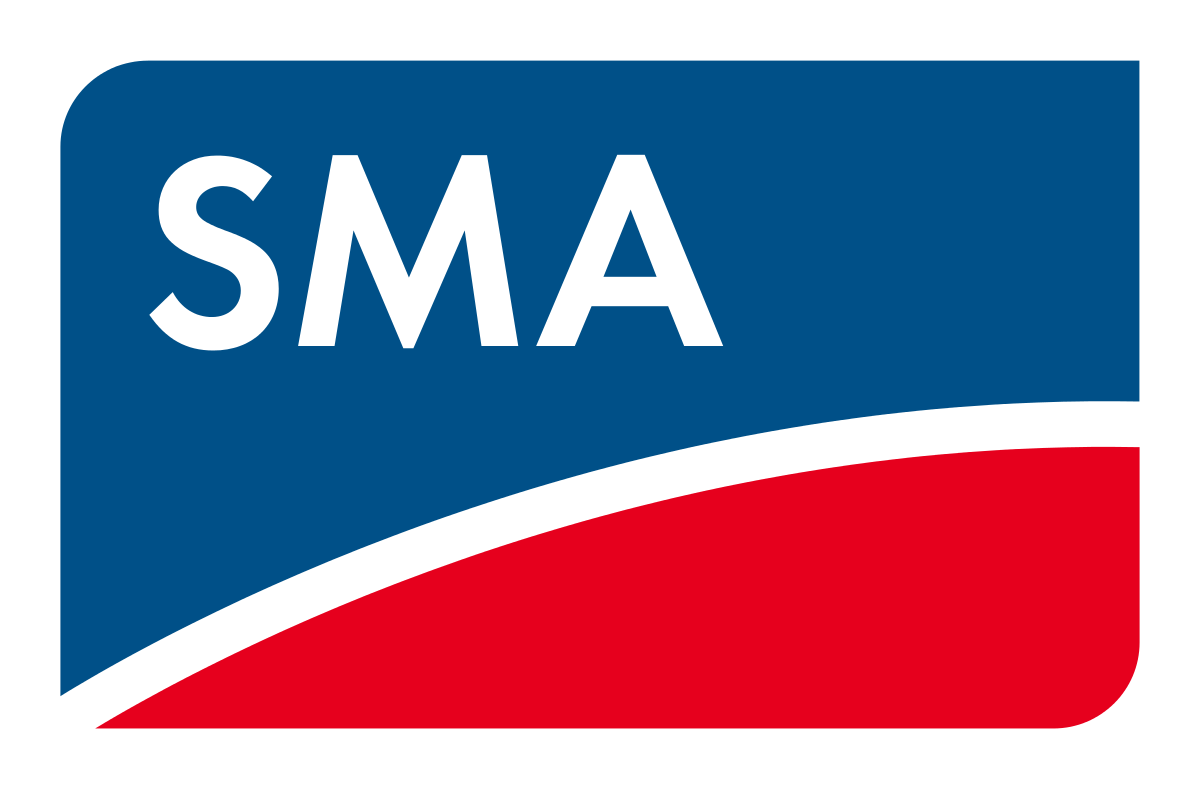 Rounding the top 5 is SMA with 5% of our 2022 quotations. SMA's Sunny Island inverter was developed to optimize the performance and efficiency of energy supply systems, and can be used in both off-grid and grid-tied systems. SMA is very popular in the European and MEA markets.
Elum Energy offers a range of control and monitoring solutions for Energy Storage Systems, suited for different requirements on a micro-grid like ePowerControl ES and ePowerControl MC. ePowerControl ES is a 100% standardized energy management system for battery storage systems (BESS), while the ePowerControl MC is designed for the deployment of hybrid power plants in remote areas and for future configuration changes.
Taking care of your
solar installation

could be our next challenge
Want to share your solar
project with us?