Empowering South Africa's Renewable Energy Community with Elum x ACES Academy
At Elum Energy, we have always been committed to making a lasting impact in the renewable energy sector. That commitment recently manifested through our partnership with ACES Academy in South Africa. On the 5th and 6th of October 2023, we joined ACES Academy to conduct a comprehensive training program focused on configuring the EMS of the SD and MC products using eConf, combined with practical training and theoretical insights into all training components.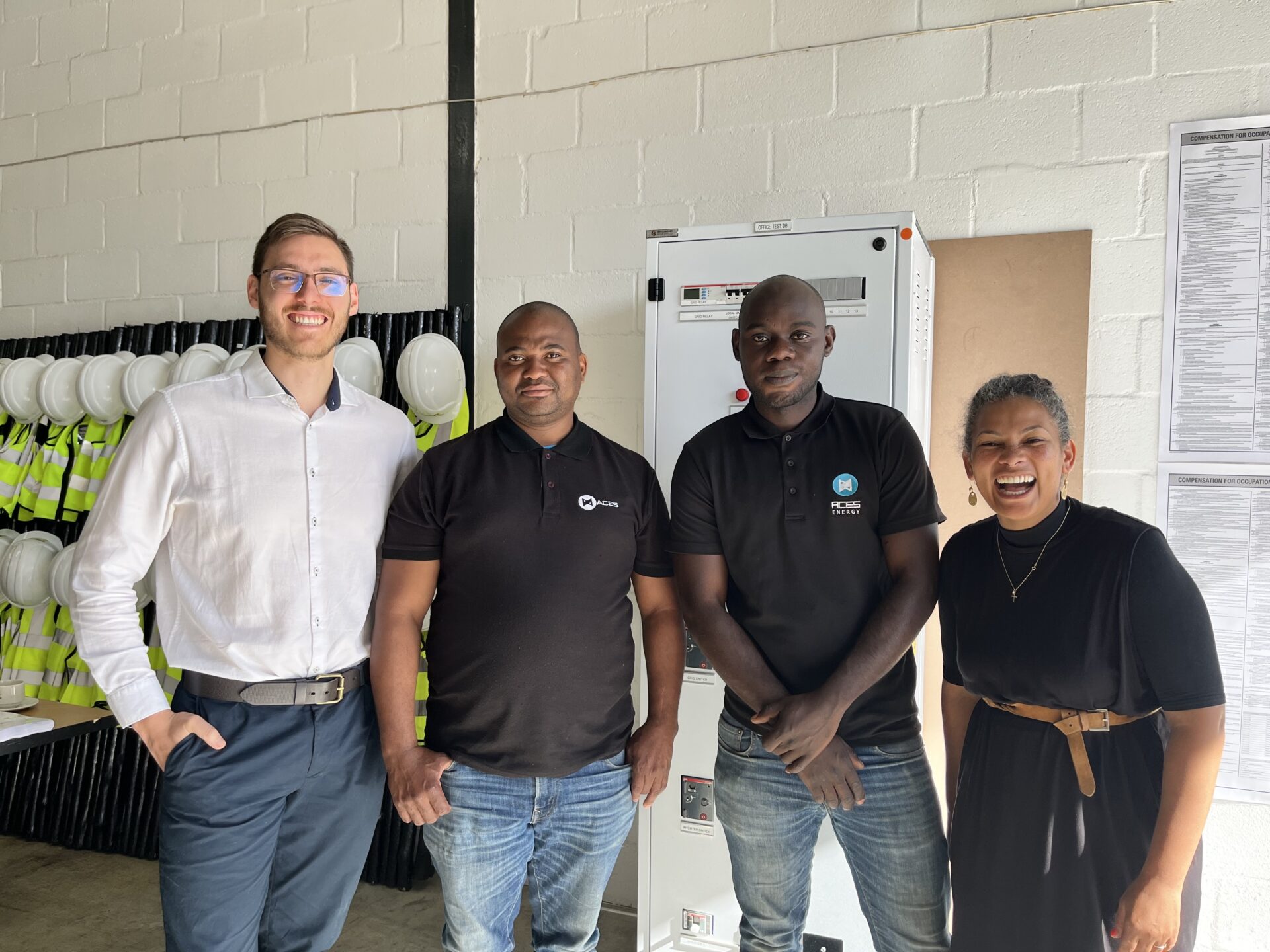 The training program aimed to equip participants with the skills and knowledge needed to successfully configure our SD and MC products. The course outlined essential aspects like ePowerControl SD and MC features, technical specifications, site communication architecture, product installation, efficient device connection, and successful commissioning steps. It was a holistic approach to ensure that every participant left with a thorough understanding of the systems they were working with.
Christiaan Caarstens, our Sales Manager SSA, and Robin Roux, our Technical Manager, took the lead in delivering these training sessions. Their extensive experience and deep understanding of Elum Energy products ensured that the participants received high-quality instruction and guidance throughout the training.
Our collaboration with ACES Academy and this training initiative is a testament to our dedication to South Africa's renewable energy community. South Africa was one of the first countries where we established our offices, and partnering with ACES Academy allowed us to deepen our roots in this region. The training not only helped enhance the skills of the participants but also marked a significant step in building a renewable energy knowledge hub.
The collaboration with ACES Academy, through the AC Installer program, opened up exciting opportunities to support and uplift the renewable energy community in South Africa. We firmly believe in empowering the next generation through grassroots programs, raising awareness, and providing essential support for the renewable energy sector.
Want to share your solar
project with us?