Everything a solar EPC should know about diesel generators​
Many buildings such as factories, healthcare medical centers, institutions, villages need a reliable and continuous power supply to operate in emerging countries. When the grid is not reliable in these geographies, the final user seeks for a reliable alternative solution. Diesel generators are usually the answer to these needs.
Diesel generators can be used in different electrical configurations whether in off-grid and poor grid layouts. It is used mainly as emergency power-supply if the grid falls (load shedding).
Many Solar EPC in their project have to consider diesel generators for their solar installation, but what are the main characteristics of a diesel generator? What are the different points to consider when you have to integrate Solar with diesel generators?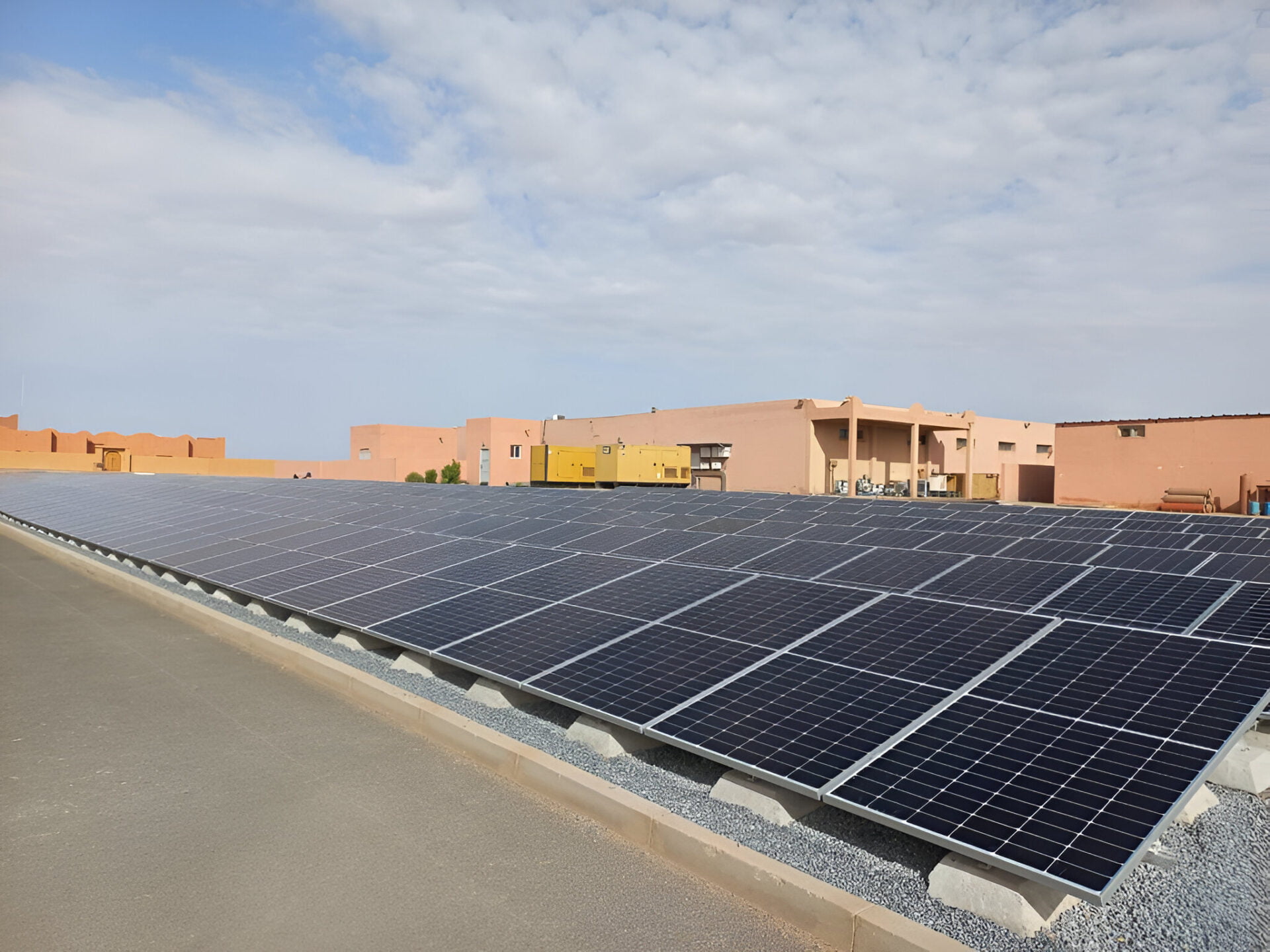 The main characteristics of a diesel generator
Diesel generators are widely used in modern industry for high energy density and dynamic stability. They are also used for different configurations such as microgrids.
In the microgrid configuration, the diesel generator is coupled with other power supplies. It may run as a continuous generator and must be performed to work for meaningful durations at variable load. It can also provide temporary electrical power.
Here are the main characteristics of a diesel generator:
Has higher durability which gives it a longer lifetime, compared to the gasoline generator.
Can be used on remote sites: Off-grid or "Islanded mode"
Exists in a single phase and three phase: Determine the type of the phase of your site, then choose a suitable generator accordingly.
Can be loud due to the vibration. Most of the generators come with acoustic enclosures that help to reduce the noise.
Based on the needs of the site, it is possible to choose a generator with an adapted power.
The fuel consumption per kW is an important factor to take into account when choosing a diesel generator.
Tips to provide a good solar integration with a diesel generator​
Solar panels with PV inverters grid tied are running only if the frequency is set around the grid frequency. When the grid is down, the generators become essential to the proper functioning to run solar power.
In order to successfully integrate solar with already existing diesel generators, you need a controller such as ePowerControl solutions here are the main elements that you need to know:
When the diesel generator is on back-up mode, an ATS is mandatory to separate electrically the grid from the diesel generators
Solar can be installed after the ATS in order to run on grid-tied mode and on islanded mode
The lack of a generator controller on your system can be offset by the installation of meters connected to ePowerController controllers
Setting up an uninterruptible power supply (UPS) on the ePowercontrol controller and/or the meter permits to maintain the power available during the transition from the different power supply.
Installing a protection relay allows you to avoid solar backfeed.
Monitoring the Genset allows you to support maintenance as you can visualize the fuel level to prevent theft and then organize refueling.
A generator must run at least 30% of the nominal power when it is switched on, make sure that this threshold is set in ePowerControl controller
Make sure to consider in your solar sizing that the diesel generator needs to run at a minimum 30% of nominal power
The advantages of having ePowerControl system with diesel generator
Extended compatibility: Elum controllers are able to communicate with most of the inverters available in the market as well as most the diesel generators controllers as long as they communicate in Modbus
Minimum genset loading: Elum controllers monitor each genset and, if needed, curtail PV power to ensure that each active genset operates above a minimum load to avoid low-speed and poor fuel combustion.
Monitoring Platform: ePower Monitor is a data-visualization platform tailored for multi-energy multi-sites supervision & management.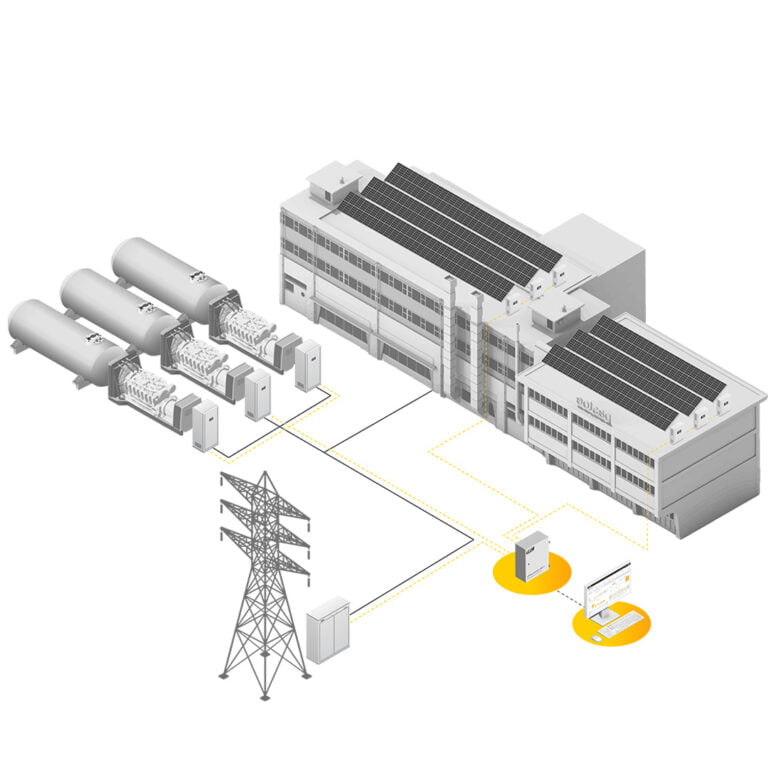 Learn more about Elum's use cases in: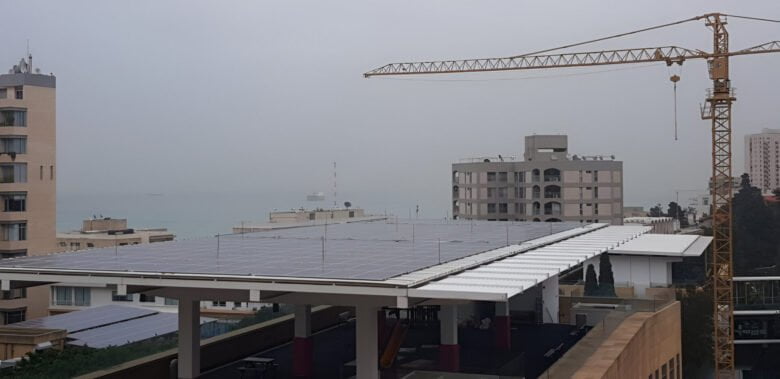 Solar diesel integration of Beirut International College, Lebanon
ePowerControl HFS optimized PV-diesel integration at the college in Beirut, boosting diesel genset yield by up to 30%.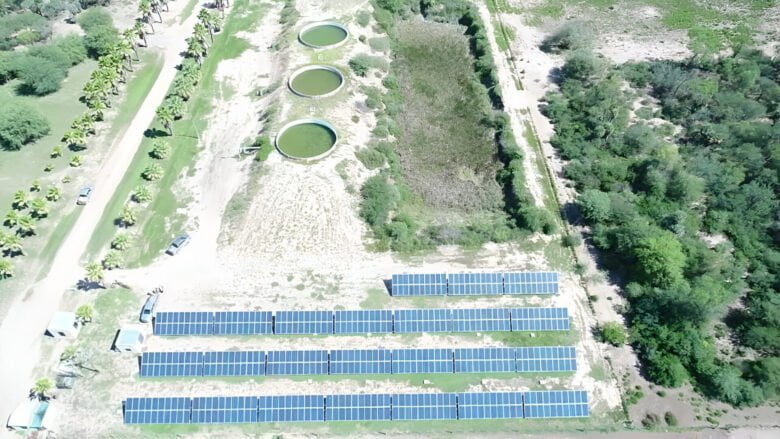 Solar diesel integration of an export company in Argentina
ePowerControl HFS optimizes solar integration, minimizing diesel consumption and ensuring efficient power utilization at an export company.
Want to share your solar
project with us?