Top 5 Most Used Solar Inverters

for PV Hybrid Systems in 2021
Elum Energy is an energy & automation company providing universal monitoring (ePowerMonitor) and control solutions (ePowerControl) for solar, storage, genets and other distributed resources suitable for grid-tied and off-grid setup.
We have crunched our 2021 data and analyzed all quotations made to give an overview of the top 5 most used used solar inverters this year.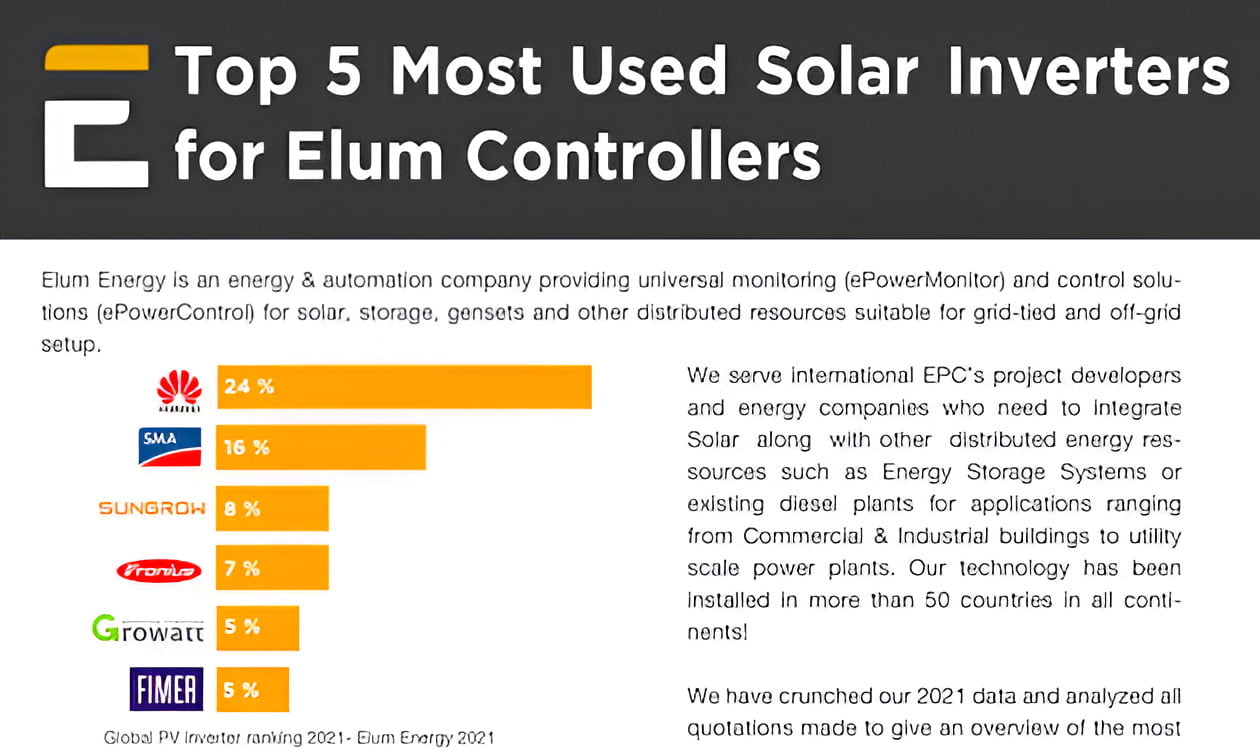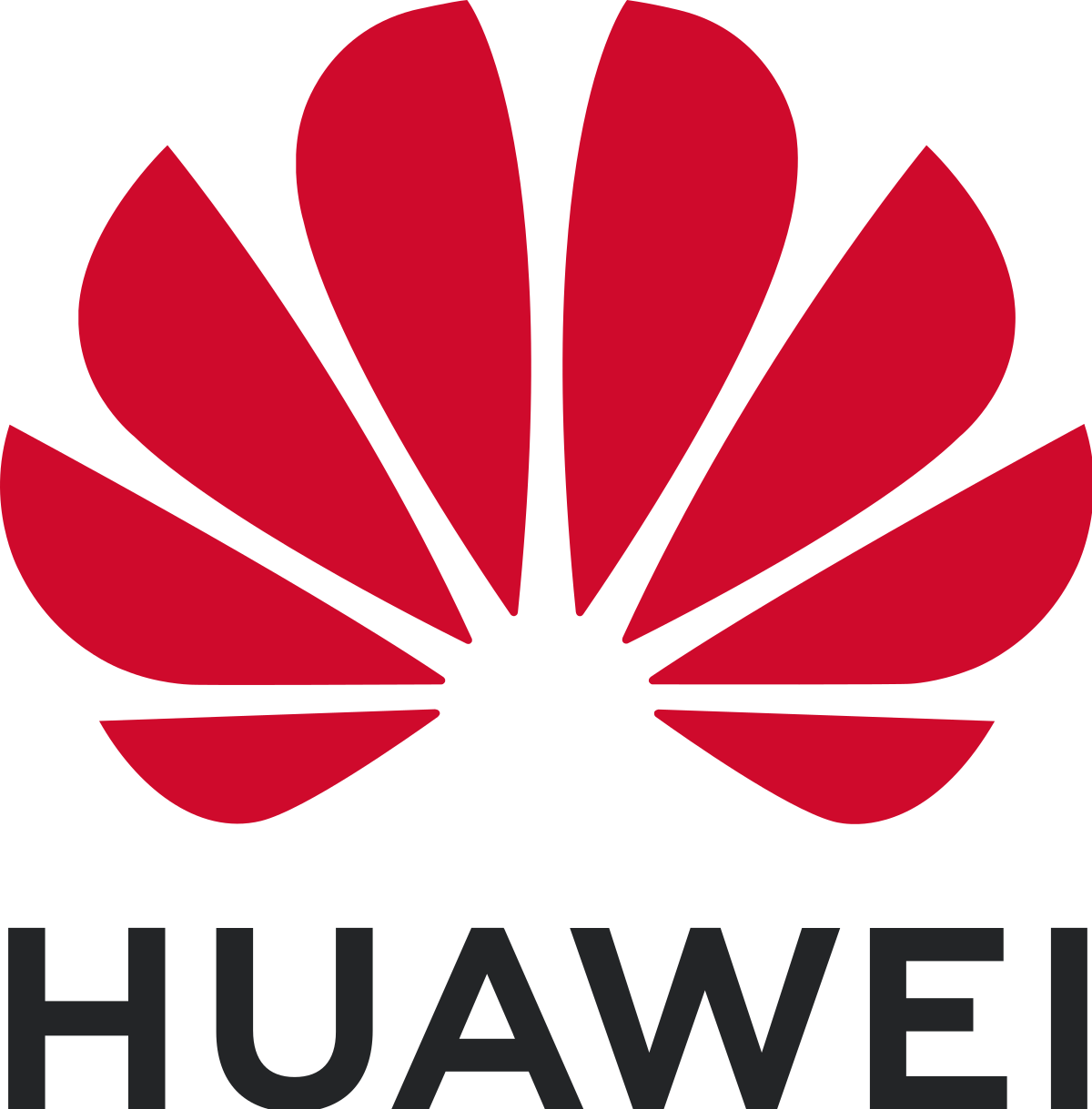 With 24% of all quotations, Huawei leads the ranking. Huawei is seen mostly with their Sun-2000 185 and 100KTL inverter coupled with Smartloggers. Smartlogger 3000 provides a modus interface with direct CPL communication with the inverters significantly reducing communication wirings and associated costs. See our solar hybrid project in a mall in South Africa.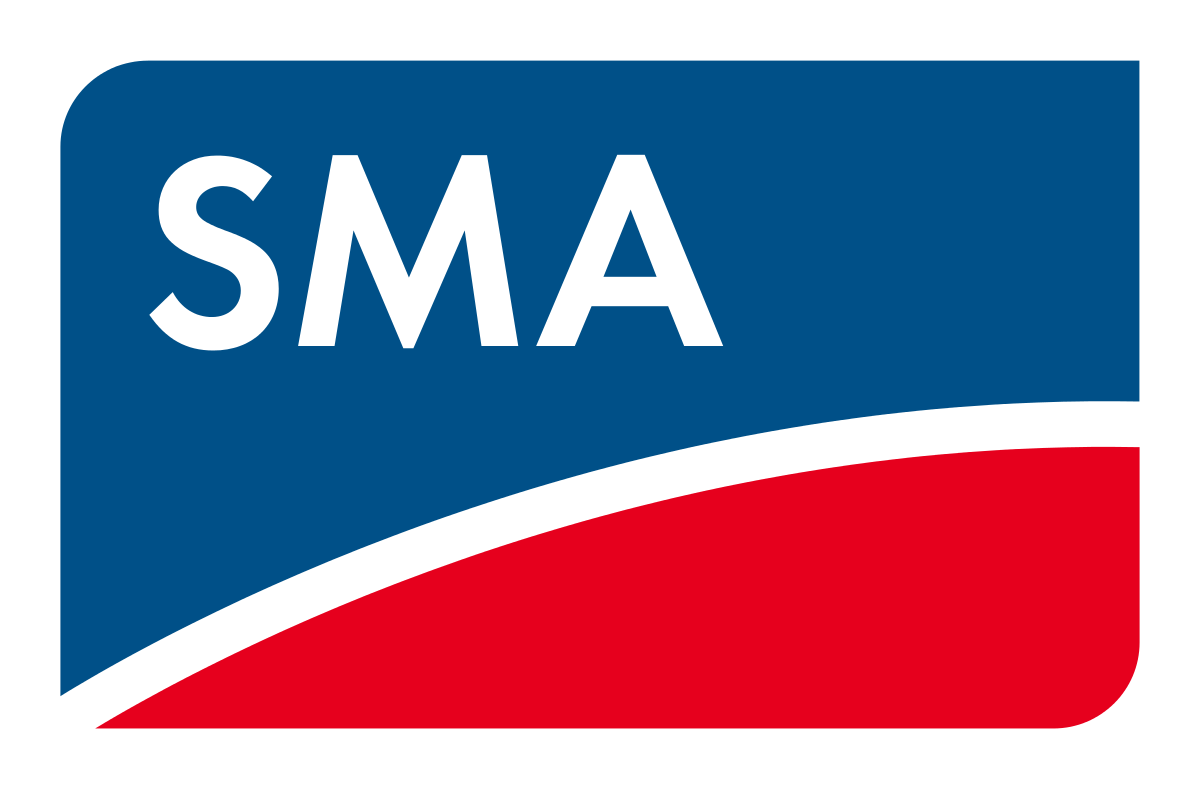 SMA takes the second spot with almost 1 out of 6 projects. Their inverters are suitable for high voltage and is one of the first players to have been involved in the hybrid / off-grid market, with products like the Sunny Islands and Sunny Tripower, ranging from rural electrification to utility-scale plants. See our PV Diesel integration project in a clinic in Puerto Rico.
SMA is very popular in the US and European markets.

Sungrow represents 8% of 2021 total, increasing in the ranking, with a strong presence in Asia. This is the 2nd biggest solar inverter manufacturer in the world. Their string inverter range (SG33/40/50/110CX) offers IP66 protection and C5 anti-corrosion allowing for operation in harsh conditions. See our solar hybrid project in a highveld milling factory in SouthAfrica.

Fronius solar inverters are suitable for C&l and With
almost 1 project out of 10, Fronius confirms its strength on C&l solar space for self-consumption applications.
With a simple configuration process and a large range of products, Fronius is often chosen for projects in the MEA region and more and more in the LATAM/ Brazil region. See our utility scale hybrid project of Atalaya, Peru.

With 5% of our 2021 quotations, Growatt is newly in the top 5 and reaches the 5th place of the ranking. Growatt has a strong presence in ASEAN, Africa, South America and provides a large variety of models such as Growatt MAC, Growatt Max, Growatt HPS. Growatt is also the parent company of ATESS the BESS provider company.
See our solar hybrid project in Argentina.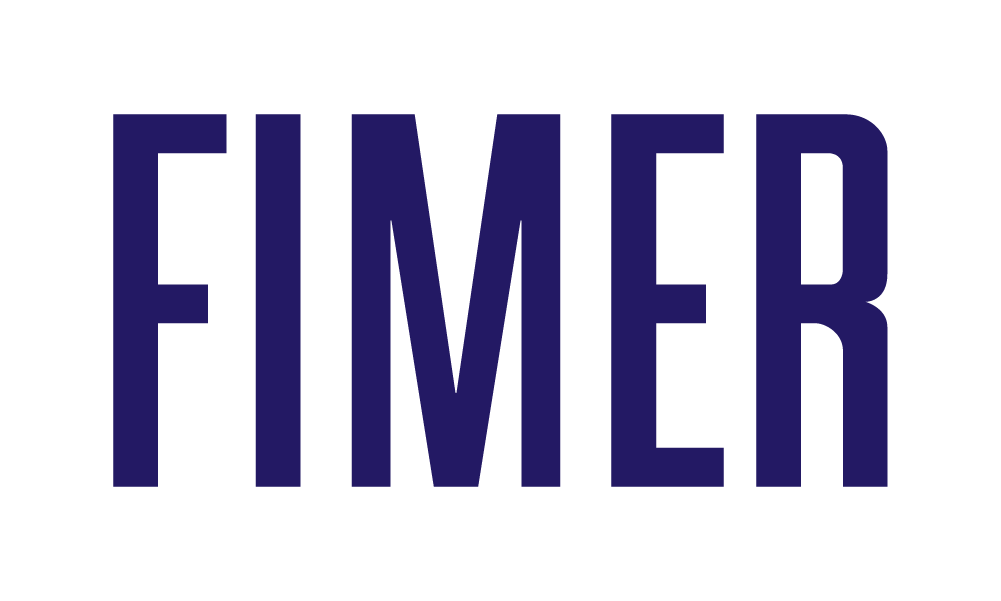 Also with 5% Fimer (ex-ABB) was mostly seen in the ME region, where the company's historical solar division has a strong presence. Today, they have a strong presence in Europe, India and the Middle East using ABB sales power. These inverters were under Aurora Brand acquired by ABB which has been recently acquired by Fimer. See our utility-scale project at Tamatave Madagascar.